Iran Warns to Veto OPEC Decisions Harming Tehran's Interests
TEHRAN (Tasnim) – The Iranian oil minister said it will veto any OPEC decision that harms the Islamic Republic and warned that some oil producers are trying to create an alternative suppliers' forum that supports US policies hostile to Tehran.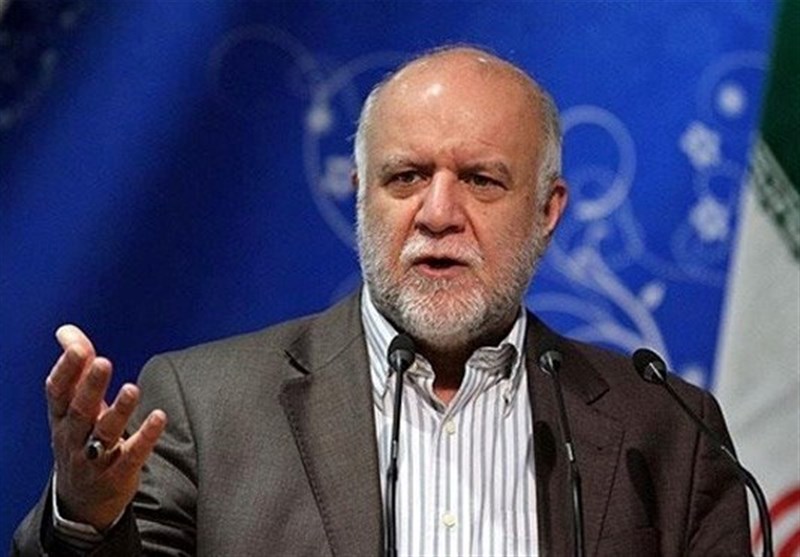 Bijan Zangeneh said the agreement that the Organization of Petroleum Exporting Countries and allied producers reached in 2016 to cut output is in tatters, and an OPEC committee set to meet this weekend in Algiers has no authority to impose a new supply arrangement.
"I will block any OPEC decision that poses the slightest threat to Iran," Zangeneh told Bloomberg on Thursday.
Any decision on a new production agreement by OPEC's Joint Ministerial Monitoring Committee that meets on Sunday would be "void" and "invalid," he said. "Decisions can only be made at OPEC meetings in the presence of all OPEC members and by consensus of members."
"Any country that says it can make up for the shortfall in the market is siding with the US," he said.
He said he has written letters to some OPEC and non-OPEC oil ministers expressing his concerns and has complained to the group's secretary-general about "violations" to the original output-cuts agreement, though he wouldn't elaborate.
"I think Mr. Trump made this decision to bring Iran's exports to zero without any consultation with any experts, not even in his own government," he said. "He's realized lately that this is not doable. So, they are looking for a symbolic export of zero, if they can, even for just one month."
Zangeneh said he won't be attending the Algerian JMMC meeting, which is to occur just days before the two-year anniversary of OPEC's decision to pare production and curb a glut. Russia and other suppliers agreed in December 2016 to join OPEC in trimming output. The cuts had their intended effect, and in June of this year Saudi Arabia and Russia decided to change course and boost supply to stem a price rally.
"The agreement doesn't really exist anymore. It's finished," Zangeneh said. Russia initially cut 300,000 barrels a day of production but then added it all back, he said. "There's no agreement left, really."
Two OPEC members are seeking to damage the group and carry out "anti-Iranian policies" at the behest of the US, the minister said.
The US and some other OPEC members will probably increase crude supplies from their inventories to keep a lid on prices ahead of the American mid-term Congressional elections in November, he said.
Oil prices are trading near their highest in two months in London, at almost $80 a barrel, as demand concerns arising from US-China trade tensions are countered by supply losses from Iran to Venezuela. Oil at $80 a barrel is a "suitable" price, Zangeneh said. Although Sunday's gathering in Algiers is a committee review, rather than a full-scale official OPEC meeting, most major producers will attend.