US to Oppose UN Push for Golan Heights' Return to Syria
TEHRAN (Tasnim) – US Ambassador to UN Nikki Haley said her country would reject a United Nations General Assembly resolution that calls on the Israeli regime to return the Golan Heights to Syria.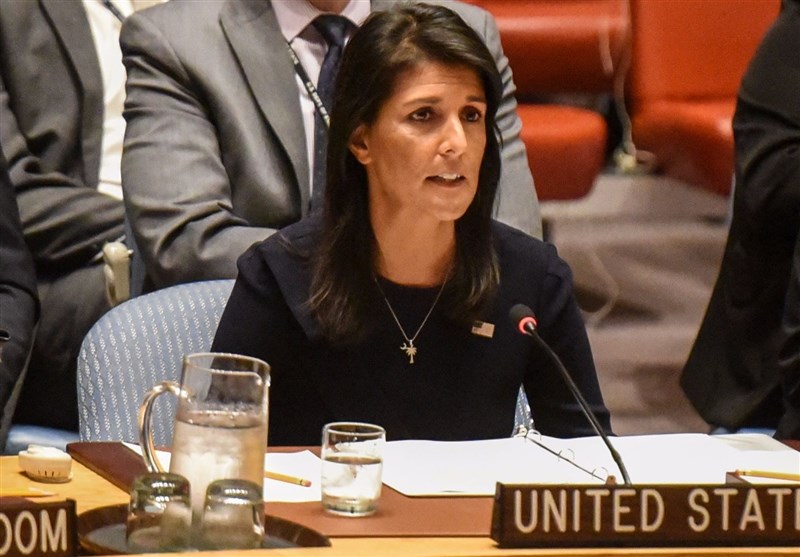 The United States will for the first time vote against an annual UN resolution calling for Israel to withdraw from the Golan Heights, Haley said on Friday, signifying a shift in the US policy towards the territory.
In Friday's scheduled vote on "The Occupied Syrian Golan" resolution, the US will change its yearly abstention to a "no" vote, the outgoing US ambassador to the UN said in a statement.
"If this resolution ever made sense, it surely does not today. The resolution is plainly biased against Israel," The Times of Israel quoted her as saying.
The non-binding resolution, which is annually mooted at the UN General Assembly's Third Committee, highlights the "illegality of the decision" taken by the Israeli regime "to impose its laws, jurisdiction and administration on the occupied Syrian Golan."
Israel has occupied the Golan Heights since it defeated Syria in the 1967 Arab-Israeli war and has in the past mulled returning the territory to Syria in exchange for a peace deal with Damascus.
The Israelis have since changed tactics and argued in favor of keeping the land.