IRGC Chief: Iran's Military Power Is for Deterrence
December, 22, 2018 - 13:17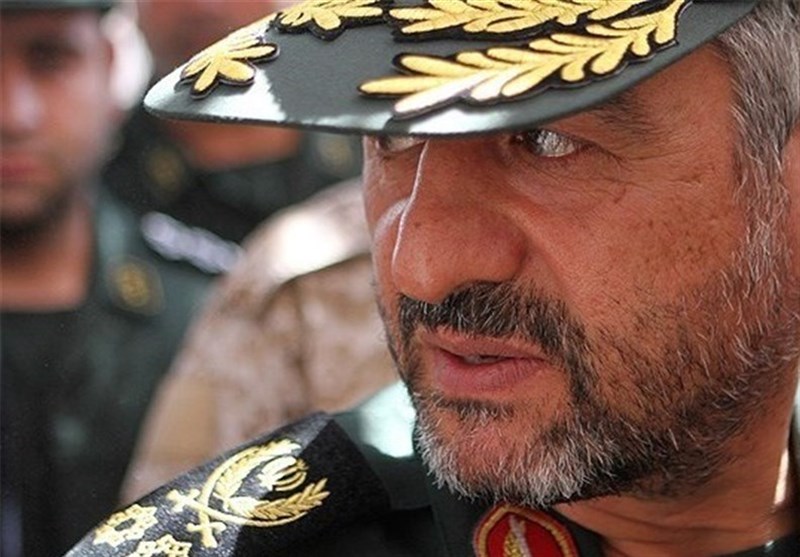 TEHRAN (Tasnim) - Commander of the Islamic Revolution Guards Corps (IRGC) Major General Mohammad Ali Jafari said Iran's military power is meant to deter the threats.
Speaking to reporters on the sidelines of a massive military exercise in southern Iran on Saturday, Major General Jafari described the ongoing war game as a response to the allegations raised by the enemies.
"They (enemies) should know that the Islamic Republic of Iran's defense power is deterrent capability," he noted.
Making a reference to Leader of the Islamic Revolution Ayatollah Seyed Ali Khamenei's comments, the top commander said the enemies will have to receive 10 blows if they dare to hit Iran only once.
He finally said the great capabilities of the Iranian military forces result in deterrence, advising the enemies to realize Iran's power to give a crushing response to threats.
The IRGC Ground Force staged the final phase of an offensive war game near the southern island of Qeshm on Saturday.
In comments in April, Ayatollah Khamenei said the US government is aware of the crushing response it will have to face in case of taking military action against Iran, reiterating that the time of hit and run is over.
The US is seeking a way to evade the costs of standing against Iran and place them on regional countries, the Leader said, reminding certain regional countries that if they confront Iran, "they will definitely suffer blows and defeat."