Zarif: US Interference Everywhere Begets Chaos
January, 11, 2019 - 09:56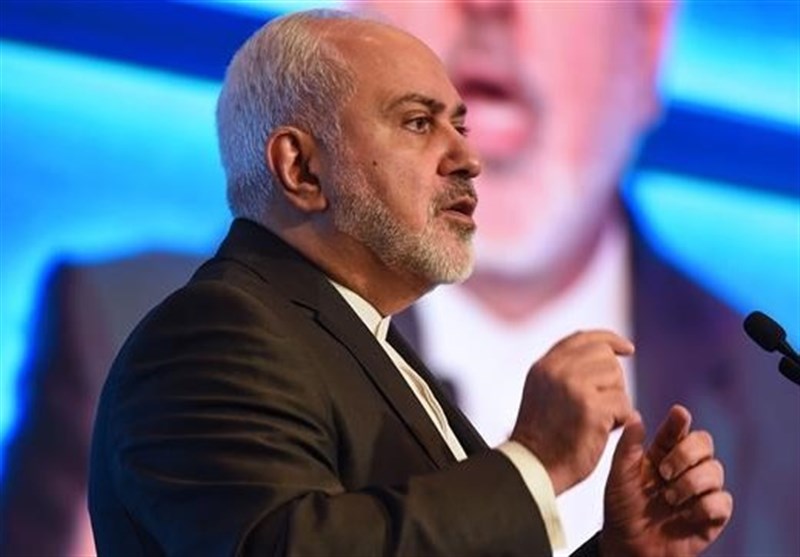 TEHRAN (Tasnim) – Iranian Foreign Minister Mohammad Javad Zarif lashed at the US government for bringing about chaos and repression wherever it interferes.
In a post on his Twitter account on Thursday night, the Iranian foreign minister said, "Whenever/wherever US interferes, chaos, repression & resentment follow."
He also dismissed the US notion that Iran needs to behave like what Washington calls a "normal" country, adding, "The day Iran mimics US clients & SecPompeo's 'human rights models' —be it the Shah or current butchers— to become a 'normal' country is the day hell freezes over. Best for the US to just get over loss of Iran."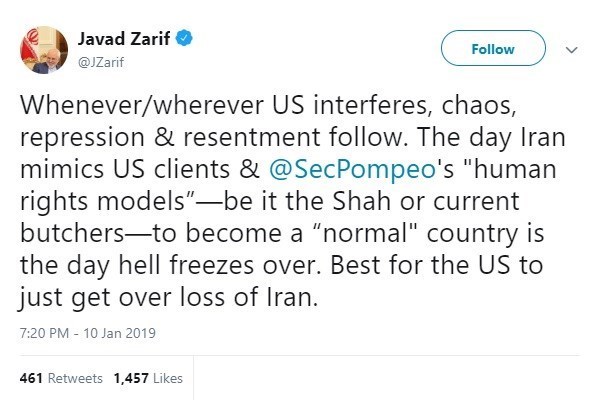 US Secretary of State Mike Pompeo has repeatedly said the sanctions Washington has imposed on Tehran are meant to ensure that Iran "behaves like a normal country."