China Coach Marcello Lippi Warns of Iran's Threat
TEHRAN (Tasnim) – China coach Marcello Lippi believes his side has a difficult task ahead in the math against Iran national football team.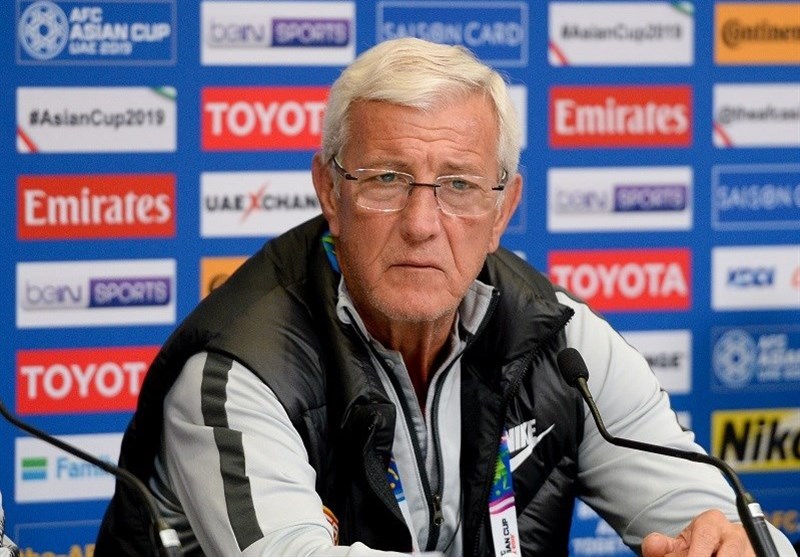 The Chinese team will meet Iran in the AFC Asian Cup quarter-final at the Mohammad Bin Zayed Stadium on Thursday.
The Red Dragons made it to the quarters following their 2-1 comeback victory over Thailand in the Round of 16 but they are well aware this will be a completely different ball game altogether.
"Iran obviously is one of the top teams in Asia. It played well at the FIFA World Cup last year and here too, physically very strong, organized and has very good quality," said China coach Marcello Lippi on the eve of the encounter.
"From what we know of Iran, there is no room for mistakes against Iranian players because they will punish you every chance they get," the Italian added.
"Iran is technically and tactically very sound and very good in playing long balls. We must be focused against the team," said Lippi, whose team has lost four and won two in its previous six meetings against Iran. The last meeting between them was in the qualifiers for the 2018 World Cup, which Iran won 1-0.