Syrian Army Returns Fire as Terrorists Breach Ceasefire in Hama, Sweida
TEHRAN (Tasnim) – Syrian Army attacked terrorists' positions in the north and southwest of the country after they breached the de-escalation zone agreement with the government and started targeting military positions and civilian areas.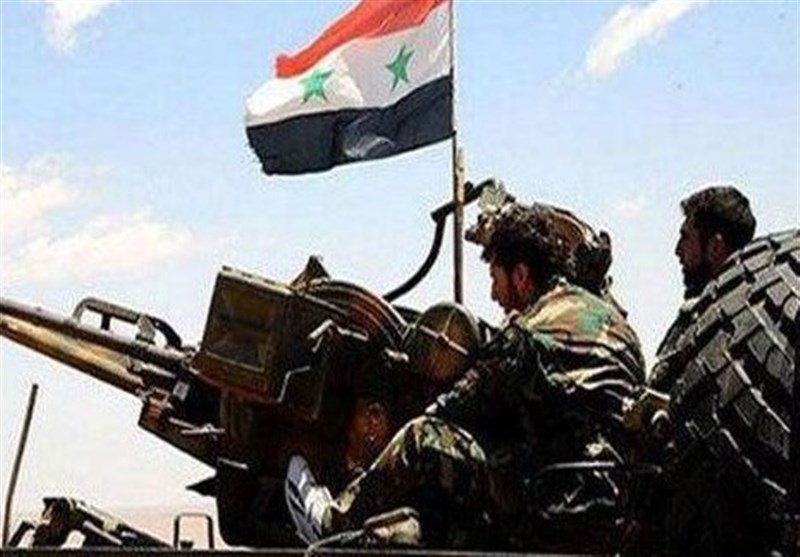 SANA reported from Hama that Syrian army units targeted terrorists' hideouts and gatherings on the outskirts of al-Sharia village in al-Ghab plain area in the northern countryside of Hama province, killing a number of them, injuring others, and destroying their fortified positions.
The army units also eliminated terrorist groups that were moving towards safe civilian areas and military positions in the surroundings of Qalaat al-Madiq in northwestern Syria as well as the outskirts of town of al-Huwaiz north of al-Ghab plain.
In the northern countryside of the province, the army positioned in al-Qabariya village targeted Nusra Front terrorists in the farmlands in the direction of the towns of Kafr Zita and Morek, destroying their hideouts and cutting off their supply routes.
Meanwhile, the army carried out a swift operation in the southwestern region of Badyah of Sweida against terrorists who were stationed in the rocky cliffs of al-Kara'a region, killing five militants and forcing others to retreat.
The video bellow shows the army soldiers after eliminating terrorists during Swieda operations.
Under the deal reached following a meeting between Turkish President Recep Tayyip Erdogan and his Russian counterpart Vladimir Putin in September, all militants should have withdrawn from the demilitarization zone by October 15.
However, al-Qaeda-linked Takfiri terrorists said they refuse to either leave the buffer zone or hand over their weapons.
Idlib and some surrounding areas are the last major bastions of Takfiri terrorists and anti-government militants in Syria, where the Syrian government has in recent months retaken much of the territory it had lost since the conflict erupted in the country in 2011.