Top German Diplomat Due in Iran Next Week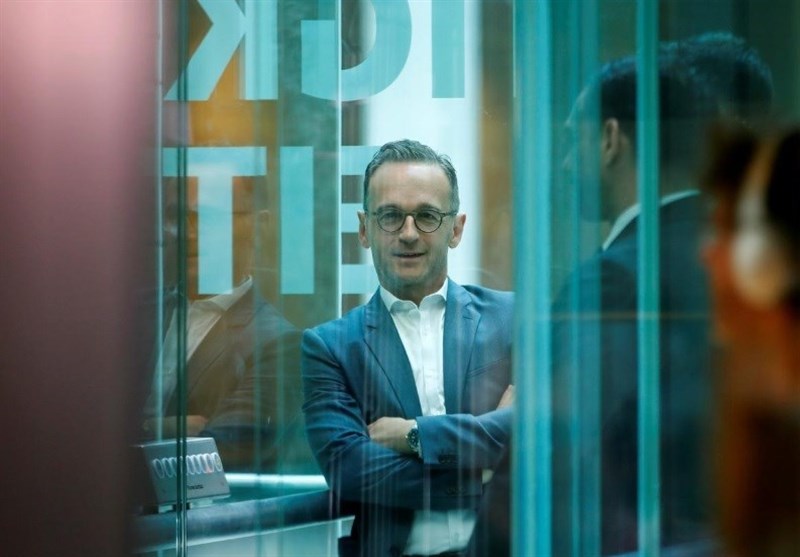 TEHRAN (Tasnim) – Foreign Minister of Germany Heiko Maas will travel to Iran next week for talks on the fate of the 2015 nuclear deal, known as the Joint Comprehensive Plan of Action (JCPOA).
German Foreign Ministry spokeswoman Maria Adebahr announced at a news conference on Thursday that Maas will visit Iran next week as part of a three-leg tour of the Middle East.
The German minister is going to explore options for preserving the JCPOA, the spokesperson added.
The trip, timed to coincide with the end of the Muslim month of Ramadan, will take Maas to Jordan, the United Arab Emirates, and Iran, Reuters reported.
Adebahr added that the forthcoming trip had been agreed and coordinated with Britain and France, both of which support the JCPOA, and had also been discussed with US Secretary of State Mike Pompeo.
Iran and the Group 5+1 (Russia, China, US, Britain, France, and Germany) on July 14, 2015, reached a conclusion over the text of the JCPOA.
The accord took effect in January 2016 and was supposed to terminate all nuclear-related sanctions against Iran all at once, but its implementation was hampered by the US policies and its eventual withdrawal from the deal.
On May 8, 2018, US President Donald Trump pulled his country out of the nuclear accord.
Following the US withdrawal, Iran and the remaining parties launched talks to save the accord.
However, the EU's failure of ensure Iran's economic interests forced Tehran to stop honoring certain commitments under JCPOA in May 2019.