Syrian Army Foils Terrorists' Drone Attack on Hama Airport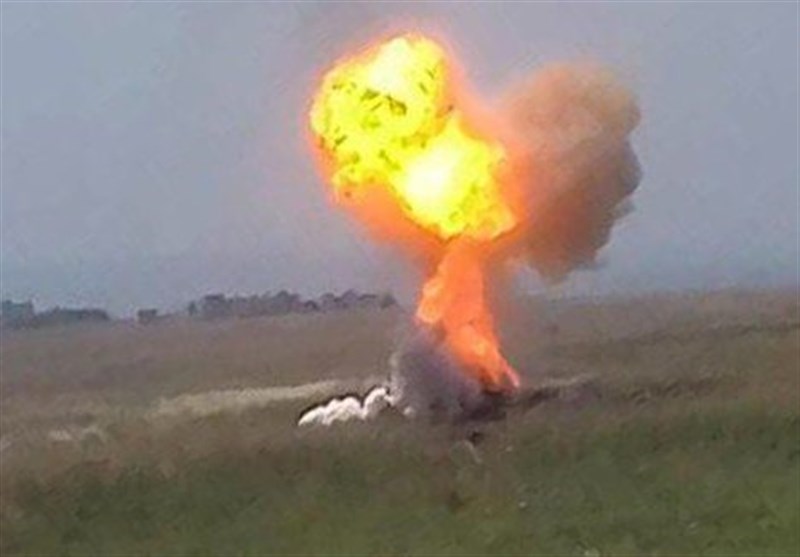 TEHRAN (Tasnim) – Syrian army forces thwarted a drone attack by al-Nusra Front terrorists in the vicinity of a military airport in Hama.
Syrian army's air defense system on Saturday afternoon shot down an explosive-laden drone launched by terrorists before reaching its target. The drone was equipped with a GPRS controller and a shell launch system.
In response to the repeated rocket attacks by terrorists who were targeting safe villages and towns as well as military positions in Hama countryside, the army units launched a series of strikes on positions of al-Nusra terrorists and their supply routes in the countryside of Hama and Idlib.
SANA reported that the army units used artillery and missile fires to target the terrorists in the vicinity of al-Naqeer village in the southern countryside of Idlib as the groups were moving on SUV vehicles equipped with machineguns towards al-Habbit town near the northern parts of Hama Province.
SANA added that many vehicles were destroyed and a number of terrorists were killed and the remaining vehicles retreated.
In the northern countryside of Hama, the army artillery targeted movements of al-Nusra Front and "al-Ezza Brigades" terrorists on the direction of al-Jabin town and their supply routes from Kafar Zeita and al-Latamina towns, where many of the terrorists were killed and their vehicles were destroyed.
Syrian army also targeted militants after they set fire to the agricultural fields in Braidij town in Hama northern countryside by shelling four rockets in the town of Braidij causing huge fire in the wheat fields.
On Friday, the army forces killed and wounded a number of terrorists and destroyed their rocket launch-pads in the outskirts of Kafar Zeita and al-Latamina in northern Hama and al-Mastoum as well as the vicinity of Jabal al-Arba'een in southern Idlib after they began to shell civilian areas in de-escalated zones.