Snapback Mechanism Already Dead, Iran Says after EU's JCPOA Exit Threat
September, 30, 2019 - 13:51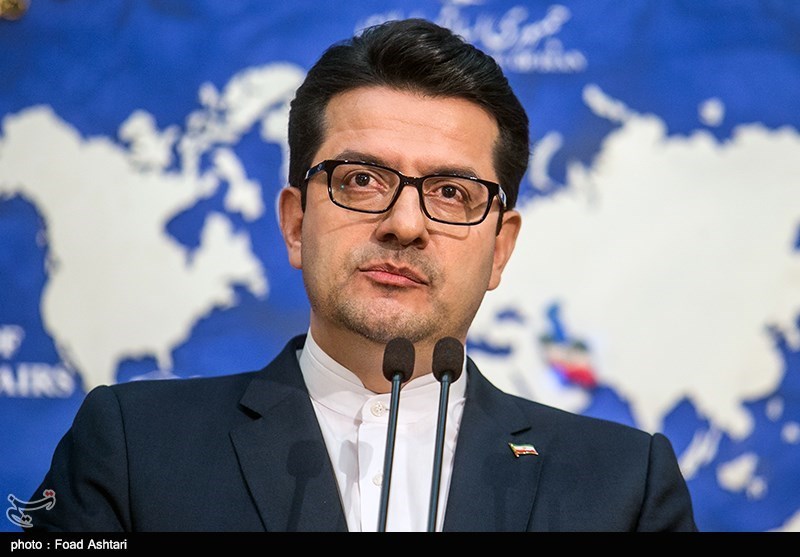 TEHRAN (Tasnim) – Iran's Foreign Ministry spokesman dismissed a warning from the European Union that it may withdraw from the 2015 nuclear deal, stressing that the so-called 'snapback' mechanism for renewing the UN sanctions on Iran is already dead.
Speaking to reporters at a weekly press conference on Monday, Abbas Mousavi commented on a report from The Guardian claiming that the European Union has privately warned Iran that it will be forced to start withdrawing from the nuclear deal in November if Tehran goes ahead with its threat to take new steps away from the deal.
"I have no idea about the European Union's threat, but if it means that they want to use the reduction mechanism, it would be illegal. If they want to carry out the snapback (mechanism), such a measure is already dead, because we had expected compensatory measures for ourselves and for them in the JCPOA," the spokesperson said.
Mousavi explained that the other parties to the deal could have resorted to the snapback mechanism only if Iran had violated the JCPOA.
He also made it clear that Iran has been allowed to take compensatory measures under Articles 26 and 36 of the JCPOA in case the other parties contravene the JCPOA.
"It would be a ridiculous and wrong measure for them (Europeans) to take compensatory measures in response to our compensatory measures, and we advise them not to do so."
Asked about the possibility of the JCPOA case being sent to the UN Security Council, Mousavi reiterated that such a plan is already dead, stressing that the EU cannot use the snapback mechanism on legal or judicial grounds.
In comments in July, Iranian Foreign Minister Mohammad Javad Zarif said it would be impossible to implement the so-called snapback mechanism to renew the UN sanctions on Iran.
"The snapback mechanism does not apply to Iran at all," Zarif said, adding that Tehran has only referred to the JCPOA terms that allows for compensation.
"Our reasoning is absolutely clear, but the Europeans are making instrumental use (of the JCPOA), as they themselves know that this mechanism has no credibility and have announced that (their recent moves) do not mean using the snapback mechanism," he added.
The Europeans are not ready to pay for their security, Zarif deplored, saying the main problem lies with the US, which has withdrawn from the JCPOA.
The key point in the snapback mechanism is that in case of a failure to resolve a dispute among the parties to the Joint Comprehensive Plan of Action, the UNSC would vote on a resolution "to continue the sanctions lifting", meaning that a single veto from one of the UNSC members (most likely from the US) would end the sanctions' lifting and slap the previous sanctions against Tehran again.
According to the JCPOA, "If Iran believed that any or all of the E3/EU+3 were not meeting their commitments under this JCPOA, Iran could refer the issue to the Joint Commission for resolution; similarly, if any of the E3/EU+3 believed that Iran was not meeting its commitments under this JCPOA, any of the E3/EU+3 could do the same."