Iran, Tajikistan Discuss Financial Issues of Power Plant Project
TEHRAN (Tasnim) – Delegations from Iran and Tajikistan met in Tehran for talks about the financial issues surrounding Sangtuda 2 hydroelectric power plant, a project carried out by Iran in Tajikistan.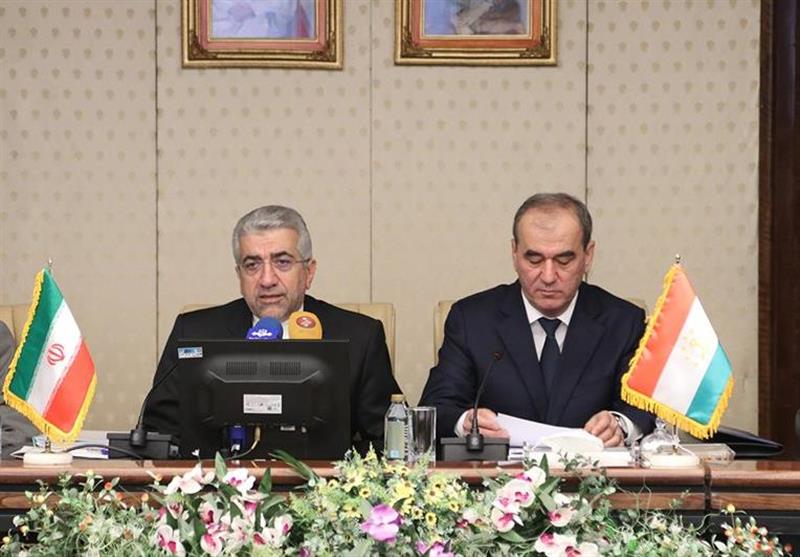 The 13th meeting of Iran-Tajikistan joint commission of economic cooperation opened in Tehran on Monday morning, attended by Iranian Energy Minister Reza Ardakanian and Tajikistan's Minister of Energy and Water Resources Usmonali Usmonzoda.
Speaking to reporters on the sidelines of the meeting, the Tajik minister said one of the most successful projects that Iranian companies have carried out in Tajikistan in recent years was the construction of Sangtuda 2 hydroelectric power plant.
Usmonzoda said the 220-megawatt power plant has come on stream and plays a major role in supplying the Central Asian country's power demands in the wintertime.
He also noted that a series of financial issues relating to the power plant project and the purchase of electricity by Tajikistan would be discussed in the joint commission of economic cooperation on Monday and Tuesday.
Praising Iranian companies for involvement in multiple projects in Tajikistan, Usmonzoda said Iran has also embarked on a project to construct a hydroelectric power plant at Tajikistan's Rogun Dam.
In June, the top diplomats of Iran and Tajikistan met in Tehran to explore avenues for the enhancement of relations between the two countries in various fields.
Iranian Foreign Minister Mohammad Javad Zarif and his visiting Tajik counterpart Sirodjidin Mukhriddin weighed plans to broaden the political and parliamentary cooperation between the two nations, strengthen the friendship groups, enhance economic interaction in the water, electricity and transportation sectors, hold political and consular consultations, expand the cultural and international cooperation within the framework of the United Nations Educational, Scientific and Cultural Organization (UNESCO), and combat extremism and terrorism.