Stolen Rare Copy of 'Divan of Hafez' Found by Dutch Art Detective
January, 19, 2020 - 13:57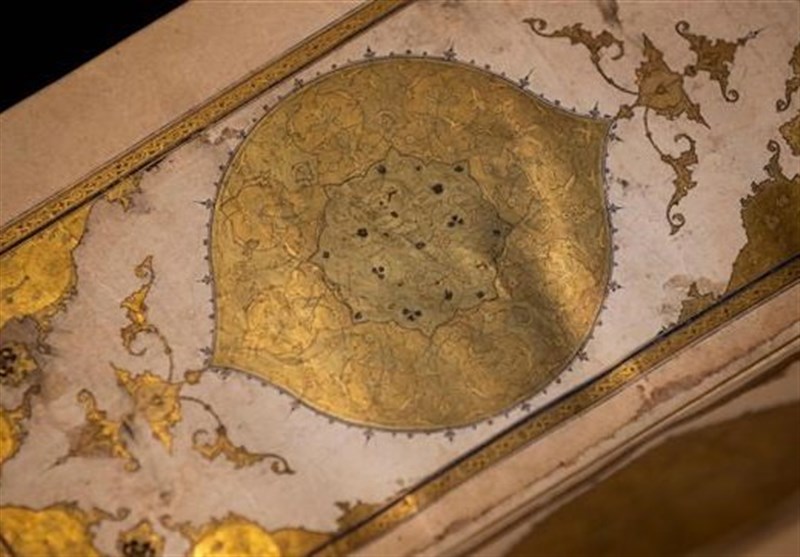 TEHRAN (Tasnim) – A rare copy of an iconic collection by the famed Persian poet Hafez was found by a Dutch art expert, Arthur Brand, after a quest through several countries under the watchful eyes of the Iranian authorities.
The precious object had disappeared from the collection of an Iranian antique dealer in Germany after he died in 2007.
The work, from the 15th century, inlaid with gold leaf and estimated to be worth around €1 million, is said to be one of the oldest copies of the "Divan", a collection of works by the famous lyrical poet. It measures 21cm by 13cm and consists of 159 handwritten pages, AFP reported.
After years of searching underground for the book, Brand, nicknamed the Indiana Jones of the art world for his investigative exploits, finally got his hands on the precious manuscript.
"It's a discovery that means a lot to me, because it's such an important book," said Brand.
According to experts, the calligraphic manuscript found is one of the "few that still exists".
"Even if it is not the oldest, it is an extremely early edition of Hafez's 'Divan', which makes it very rare and valuable," says Dominic Parviz Brookshaw, assistant professor of Persian literature at Oxford University.
Hafez was born in Shiraz, Iran, in 1315. He is believed to have died around 1390. Few details of his life are known but his legacy lives on in his poetry.
His tomb in Iran is visited by thousands of admirers every year and Hafez's "Divan" (also written "Diwan", which means "collection of poetry" in Arabic and Persian) is enthroned in almost every home.
It is traditionally read on the feast of Norouz, the New Year in the Persian calendar. Hafez's work inspired many Westerners, such as the German novelist Goethe and the American writer Ralph Waldo Emerson.
The theft of the copy, which dates from 1462-1463, was discovered by the family of bookseller Djafar Ghazy after his death in Munich in 2007. Ghazy had amassed a large collection of Islamic writings during his lifetime, but not all of them could be found.
Although part of the collection was recovered by the German police in 2011, "the most important piece, one of the oldest and most faithful copies of Hafez's famous 'Divan', was still missing," Brand said.
Tehran had promised to use "all legal means" to ensure the return to Iran of all the stolen writings, according to the German media. And the German police announced a €50,000 reward and issued a flyer describing the book in 2016 but there was still no trace of it, until late 2018.