Syria's Aleppo Airport Resumes Flights for 1st Time in 8 Years (+Video)
TEHRAN (Tasnim) – A Syrian commercial flight landed at Aleppo airport on Wednesday from Damascus, marking the resumption of internal flights between Syria's two largest cities for the first time since 2012.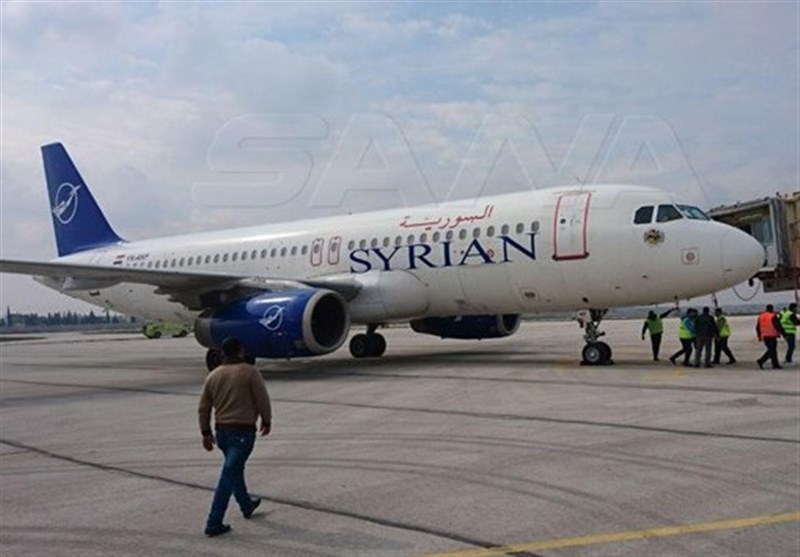 Aleppo International Airport on Wednesday morning received the first flight from Damascus City as the airport was opened to air traffic after more than eight years hiatus in fear for the safety of the passengers due to the shillings by terrorists in the suburbs of Aleppo City.
The flight carrying Syrian officials and journalists was a symbolic message from government, days after military forces consolidated control over the northwestern province of Aleppo and seized the last segments of the strategic M5 highway linking Aleppo to Damascus. The motorway between Syria's two biggest cities was being repaired and was scheduled to reopen in coming days, for the first time in eight years, SANA reported.
Syrian Transport Minister Ali Hammoud said in a statement that "Putting Aleppo International Airport into service again, and the return of the internal flights, and later the external flights is a significant victory which has been achieved thanks to the scarifies of the heroic Syrian Army and the steadfastness of the Syrian people who stand by their army to liberate Aleppo and the rest of the Syrian Arab territories."
Two days ago, the Ministry announced putting Aleppo International Airport into service and saying it has been preparing to receive flights from Egyptian capital Cairo and Damascus over the coming days.
The advances put hundreds of Syrian people in the main streets of Aleppo and Deir Ezzor in celebration of the recent victories against terrorists and full liberation of western Aleppo districts as well as some parts of Idlib province during the last few days.