Syrians Celebrate Army Victories as Displaced Residents Return Home (+Video, Photos)
TEHRAN (Tasnim) – Hundreds of Syrian people gathered in the main squares of the cities of Aleppo and Deir Ezzor to celebrate the recent victories against terrorists and full liberation of western Aleppo districts as well as some parts of Idlib province.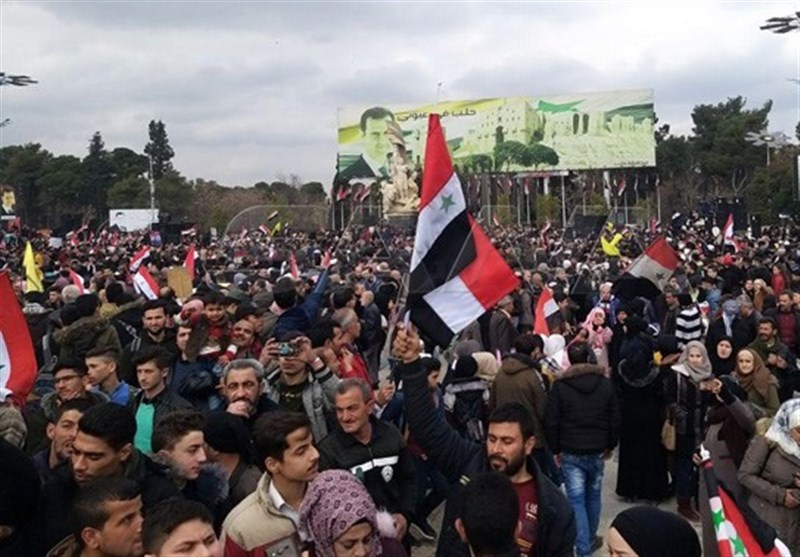 Hundreds of people took part at a celebration gathering at at Sa'adallah al-Jaberi square in Aleppo on Tuesday to enthusiastically acclaim army achievement in the western districts of the city and liberation of highly important highway.
Similar gathering have also taken place in the city of Deir Ezzor.
Meanwhile dozens of displaced Syrian families have been able to return to their hometown of Maarat al-Numan, in the southeastern countryside of Idlib province on Tuesday, after the army regained control of the area in January.
The Syrian army forces have regained control over the strategic town of Maarat al-Numan during the last week of January, as they advance in the southeastern countryside of the Idlib province.
Also on Friday, the military forces reclaimed full control of the strategic M5 highway connecting Aleppo and its surrounding areas as well as western districts of the city, in the north of the country, and Damascus in the south.