IMO Pledges Action on US Naval Threats against Iran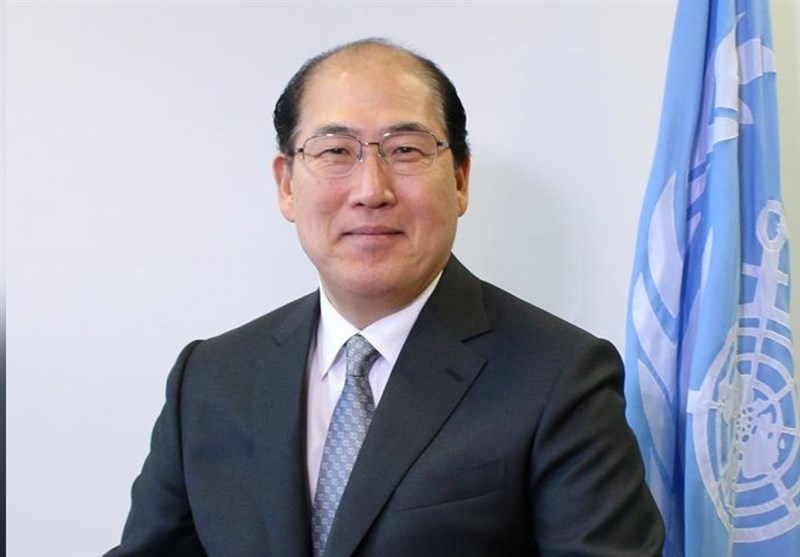 TEHRAN (Tasnim) – Secretary-General of the International Maritime Organization (IMO) said the UN specialized agency's legal teams will address the problem of American naval threats against Iranian vessels.
In a video call with CEO of Ports and Maritime Organization of Iran, IMO Secretary-General Kitack Lim said the organization will legally examine the US naval threats against Iran.
The South Korean chief of IMO said he will be conducting necessary investigations into the case on the basis of conventions and regulations.
Kitack Lim also noted that he will order the IMO legal affairs team to address the issue, noting that the organization has limitations in working on a series of non-technical and political affairs.
He further praised the Ports and Maritime Organization of Iran for its activities after the outbreak of the coronavirus pandemic, saying effective navigational operations have become much more significant across the world amid the COVID-19 outbreak.
In recent days, a number of Iranian oil tankers with shipments of fuel have reached Venezuela.
The US had threatened to take action against the Venezuela-bound tankers and had even dispatched a naval flotilla to the Caribbean Sea.
On May 17, Iranian Foreign Minister Mohammad Javad Zarif sent a letter to UN Secretary General Antonio Guterres, warning the US about sending troops with the aim of interfering with the transfer of Iran's fuel to Venezuela.