President Urges Wood Cultivation to Avert Deforestation in Iran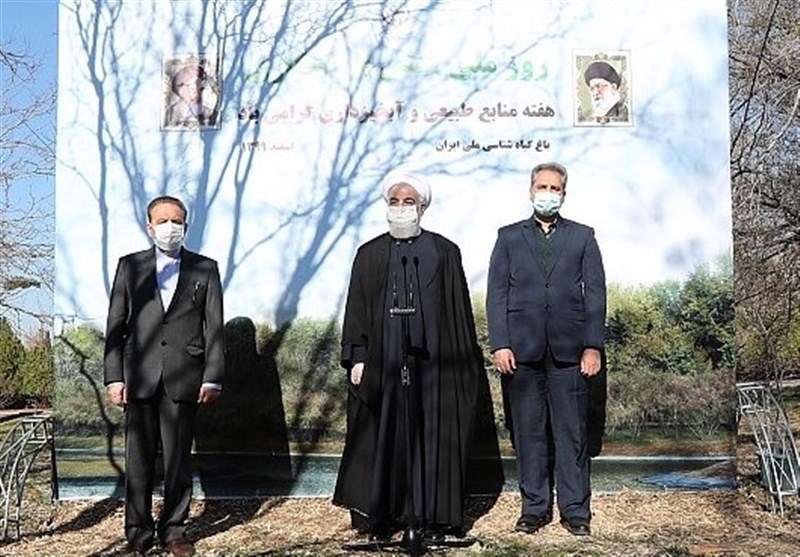 TEHRAN (Tasnim) – Iranian President Hassan Rouhani stressed the need for detailed plans to promote timber plantations in order to preserve the country's woodlands.
Rouhani planted an oak sapling at a botanical garden near Tehran on Wednesday to mark the National Week of Natural Resources.
In comments at the event, the president emphasized that preservation of forests and rangelands would guarantee national and food security in Iran.
One of the main approaches to prevent deforestation is wood cultivation through correct farming methods, which in turn creates jobs, generates wealth, and contributes to clean air, he added.
Rouhani also said that his administration has taken valuable measures to protect the environment, adding that the areas in Iran included in the afforestation programs have reached 950,000 hectares.