Iran Demands Int'l Action against Israeli Aggression, Occupation of Palestine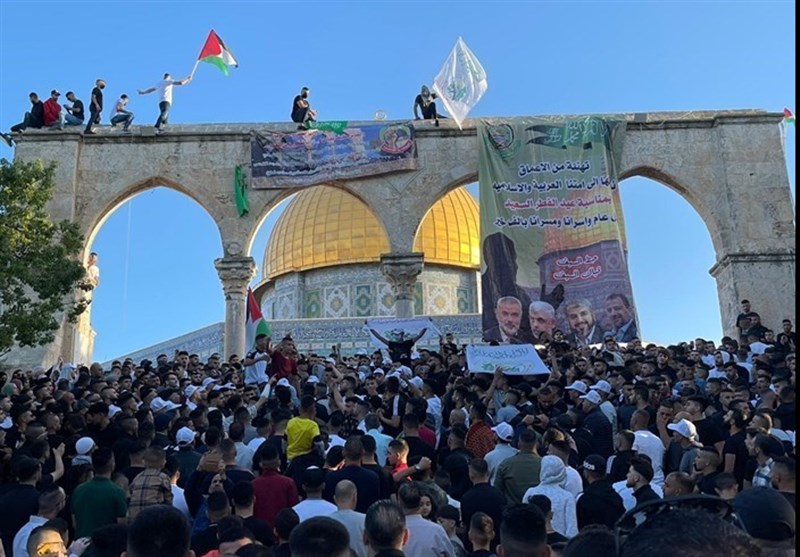 TEHRAN (Tasnim) – The Iranian Foreign Ministry expressed solidarity with the Palestinian people who have come under fierce Israeli attacks in recent days, calling on all governments and international organizations to condemn the Zionist regime's atrocities and push for an end to such crimes.
The Ministry of Foreign Affairs of Iran issued a statement on Friday on the 73rd anniversary of Nakba (catastrophe) Day that forced hundreds of thousands of Palestinians from their homes in 1948 and when Tel Aviv proclaimed existence.
The statement strongly condemned the Zionist regime's recent wave of violence against Palestinians, and called on the world governments and international organizations to fulfill their duty, push for an end to the Israeli occupation of Palestine, and counter the continued Zionist crimes and acts of aggression.
The Foreign Ministry also expressed Iran's support for the Palestinian cause, stressing that the only way for the settlement of the crisis is to hold a referendum with the participation of all main inhabitants of Palestine, including the Muslims, Christians and Jews, in order to exercise their right to self-determination and shape their desirable governing system.
Iran maintains that the issue of Palestine remains to be the Muslim world's top priority despite all seditious plots and humiliating plans for normalization of ties with the Israeli regime, the statement underlined, urging the Islamic nations and governments to settle differences and stand united in supporting Palestine against the Israeli occupiers.
As the latest wave of Israeli violence against Palestinians has enter the fifth day, the death toll is on a constant rise. According to the latest figures, more than 110 people -including 29 children- have been killed in airstrikes in the last four days.
The Zionist regime has been pounding buildings in the Gaza Strip following heavy crackdown of worshippers in Jerusalem (al-Quds).