Israel's Latest Atrocity Sign of Its Impotence, Failure: Hamas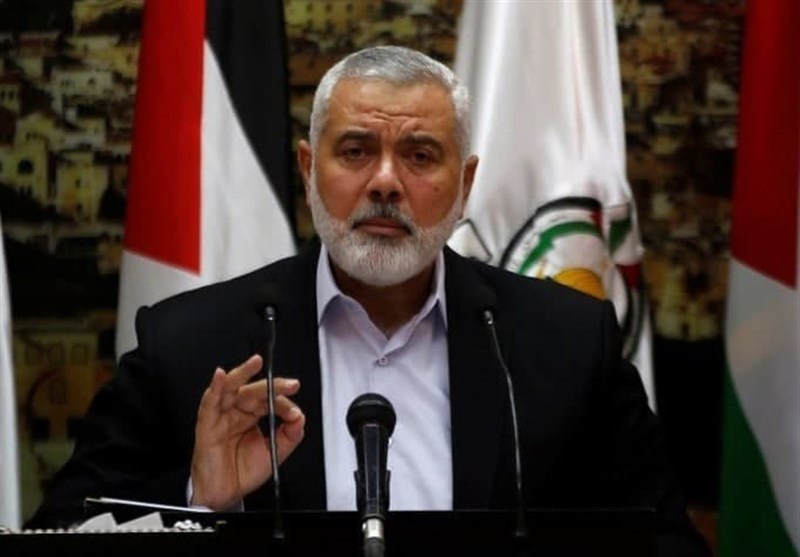 TEHRAN (Tasnim) – The Head of the political bureau of Hamas resistance movement said the Zionist regime of Israel's killing of several members of a family in the Shati camp in Gaza confirms the enemy's failure.
It shows the amount of Israel's predicament in front of the greatness of the resistance and its surprises, Ismail Haniyeh said in a statement on Saturday, stressing that the resistance will continue to defend its people and defeat the enemy's army.
"In a new crime against our Palestinian people, the occupation committed a heinous massacre at dawn today in the Shati Camp in Gaza City, as an extension of the massacres it committed in different areas of the (Gaza) Strip, which confirms the enemy's impotence and failure," he added.
"We hold the brutal occupation responsible for continuing to target civilians. We confirm that the resistance will continue to defend its proud people, and it will defeat the enemy's army and deter it from continuing its massacres."
Israeli warplanes at dawn Saturday committed a massacre against the Abu Hatab family, killing 8 children and two women, and injuring about 15 others, most of them women and children.
The Israeli warplanes targeted the family's three-story home near the Sousi Mosque in the Shati refugee camp, west of Gaza, with three missiles.