Iran's New President: Short-Term Plan Devised to Address Woes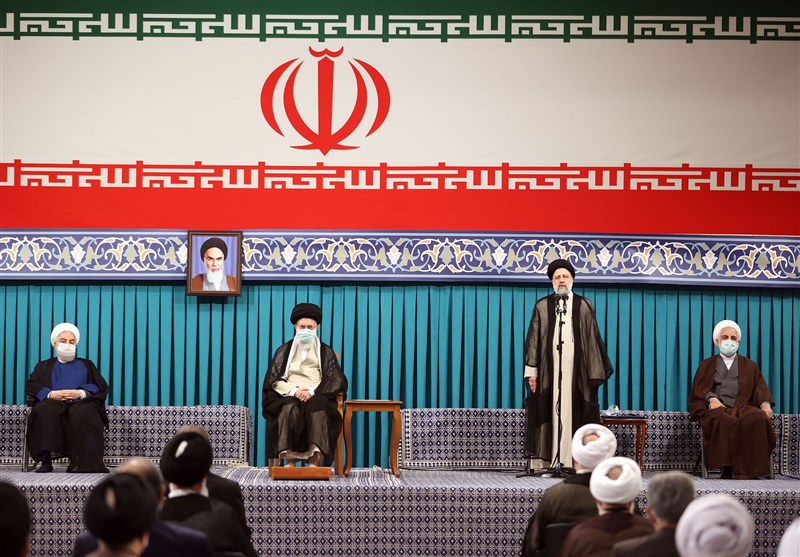 TEHRAN (Tasnim) – The new president of Iran, Ebrahim Raeisi, said he has formulated an immediate plan to bring about a major change and settle the problems in the short term.
Ebrahim Raeisi delivered a speech on Tuesday after he was endorsed by Leader of the Islamic Revolution Ayatollah Seyed Ali Khamenei as the eight president of the Islamic Republic.
In his address, the new president hailed the June 18 elections that led to his victory as a manifestation of religious democracy, saying the voters have sent a message that people look for a change and urge the need for the settlement of the economic, social and cultural problems.
People have called on the new administration to bring about an evolution, which is inevitable, he added.
Stressing the need to repair the people's trust in the administration, Raeisi said he has devised an immediate and short-term plan to bring about a change.
He also noted that such an inevitable change will be based upon the valuable statement about the second step of the Islamic Revolution, a strategic plan issued by Ayatollah Khamenei on the 40th anniversary of Islamic Revolution.
The new president also noted that his administration will seek the removal of sanctions, but it won't allow the livelihood of people to be tied to the decisions of outsiders.
In the decree endorsing the presidency of Raeisi, Leader of the Islamic Revolution Ayatollah Seyed Ali Khamenei said the country requires competent, intelligent, and courageous management that can organize the nation's hidden capabilities.
Raeisi will be sworn in as president in a separate ceremony due to be held in the Iranian Parliament.
The former Judiciary chief of Iran won the June 18 presidential election by winning nearly 62 percent of the votes.