Iran's Army Chief: Zionists Have Many Vulnerabilities
September, 08, 2021 - 17:14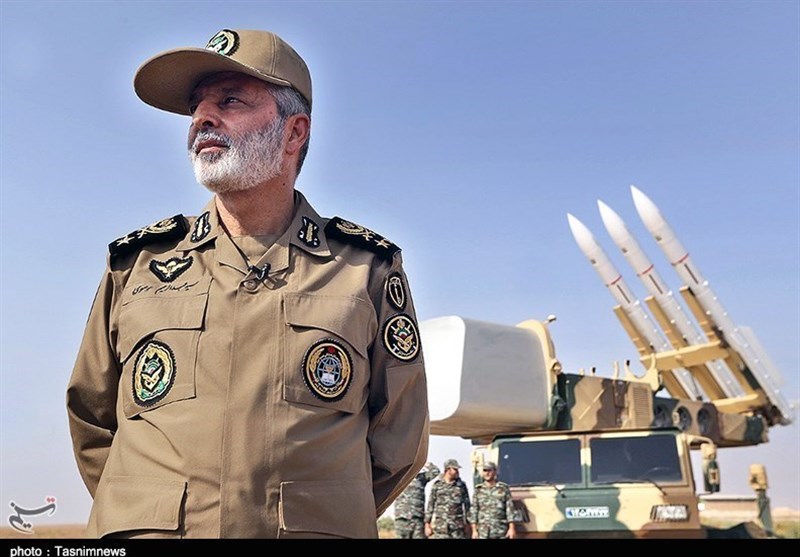 TEHRAN (Tasnim) – Iran's Army Commander Major General Abdolrahim Mousavi dismissed the recent hostile comments from the Zionist regime's military officials, highlighted Israel's abundant vulnerabilities, and said the Zionists may commit suicide over fear of a downward spiral leading to their death.
During a visit to the military bases in Iran's western province of Lorestan on Wednesday, Major General Mousavi shrugged off the absurd remarks from the Israeli regime's officials and military commanders about the Islamic Republic.
"It appears that the Zionist regime's leaders have realized the speed of collapse of their existence and might intend to commit suicide over fear of death," the Iranian general said.
The top commander also stated that the Israeli regime has many vulnerabilities and has the experience of heavy and multiple defeats from the past.
His comments came after the Israeli regime's military chief said military plans dealing with Iran's nuclear program have been "greatly accelerated" and preparations for possible action against Iran were being intensified.
"A significant chunk of the boost to the defense budget, as was recently agreed, was intended for this purpose," the Zionist regime's Chief of General Staff Aviv Kohavi said in an interview published on Monday.
Kohavi also said efforts were under way throughout the Middle East to check Iran's allies, adding that the main objective is "minimizing Iranian presence in the Middle East with an emphasis on Syria… But these operations take place throughout the Middle East. They're also against Hamas, against Hezbollah."
In comments in August, the commander of the Islamic Revolution Guards Corps reminded Zionists of the huge power of Hezbollah in ground battles, highlighted the capacities available for termination of Israel, and warned that any mistake resulting in another war will wipe out the Zionist regime.
In remarks in commemoration of the International Quds Day in May, Leader of the Islamic Revolution Ayatollah Seyed Ali Khamenei said the downward movement of the Zionist regime has started and it will not stop.
"Since the first day, the Zionists turned the usurped Palestine into a terrorist base. Israel is not a country, rather it is a terrorist camp against the Palestinian nation and other Muslim nations," Ayatollah Khamenei said, adding, "Fighting against this despotic regime is fighting against oppression and terrorism. And this is a collective responsibility."