Yemeni Forces Fend Off UAE Mercenaries' Attack in Ma'rib Province
January, 15, 2022 - 13:51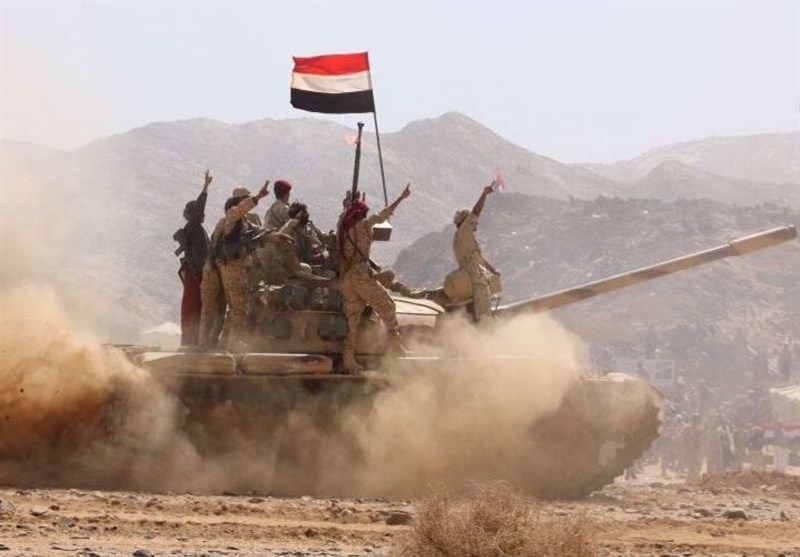 TEHRAN (Tasnim) – Yemeni army troops and their allied Popular Committee forces fended off an attack by UAE and Saudi-backed mercenaries in flashpoint Ma'rib province and launched retaliatory missile and drone strikes on their positions.
The Yemeni forces also struck positions of Daesh terrorists in the region during an ongoing operation to prevent the advance of the militants towards Ma'rib's Haraib and A'ain districts, Brigadier General Yahya Saree, spokesman for the Yemeni Armed Forces, said in a series of tweets on Friday.
During the mission, four Yemeni ballistic missiles and a drone have accurately targeted enemy positions, killing and wounding a number of them and destroying their armored vehicles, according to the general.
The enemy's attempted advance in Ma'rib resulted in over 24 airstrikes, but retaliatory raids "created a state of terror and a major breakdown among" its troops, according to Saree.
"The armed forces are determined to defend the people and the country by all available means," he stated.
Over the last few months, the Yemeni army's liberation operations have focused on the oil-rich Ma'rib Province.
Yemeni army soldiers and allied fighters from Popular Committees are making their way towards Ma'rib's provincial capital, following gains on the ground that ensued clashes with Saudi and UAE-backed militants and allied terrorists.
The Saudi-led coalition has been conducting deadly aerial assaults to prevent the Yemeni troops from reaching Ma'rib city.
Saudi Arabia launched the devastating war on its southern neighbor in March 2015 in collaboration with a number of its allies, such as the UAE, and with arms and logistics support from the US and several Western countries.
The aim was to return to power the former Riyadh-backed regime and crush the popular Ansarullah movement which has been running state affairs in the absence of an effective government in Yemen.
The offensive has stopped well shy of all of its goals, despite killing tens of thousands of Yemeni civilians and turning the entirety of Yemen into the scene of the world's worst humanitarian crisis.
The Yemeni forces have pledged to continue their retaliatory attacks until the devastating Saudi war and crippling all-out siege on their country come to an end.