Matin Rezaei Seizes Gold at World Junior Taekwondo C'ships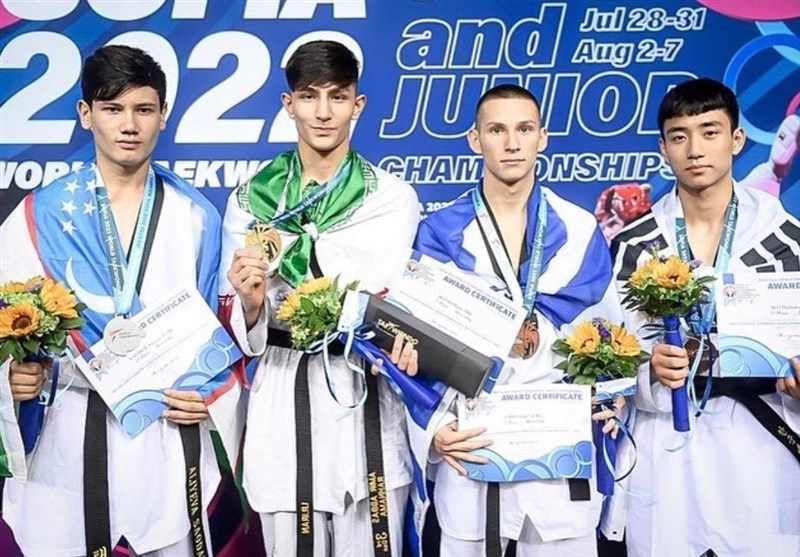 TEHRAN (Tasnim) – Matin Rezaei from Iran seized a gold medal in the 2022 World Junior Taekwondo Championships.
Rezaei beat Uzbekistan's Nazarali Nazarov in the final match of the men's -63kg.
The first round saw Rezaei come out on top as he won by a one point margin, 10-9.
The second round finished 9-9 but Rezaei was awarded the win.
It was Iran's fourth gold in the competition in Sofia, Bulgaria.
Sogand Shiri in the women's -42kg, Abolfazl Zandi in the men's -48kg and Mobina Nematzadeh in the women's 49kg had earlier claimed three gold medals.