Iran-Uzbekistan Trade to Hit $1 Billion by 2025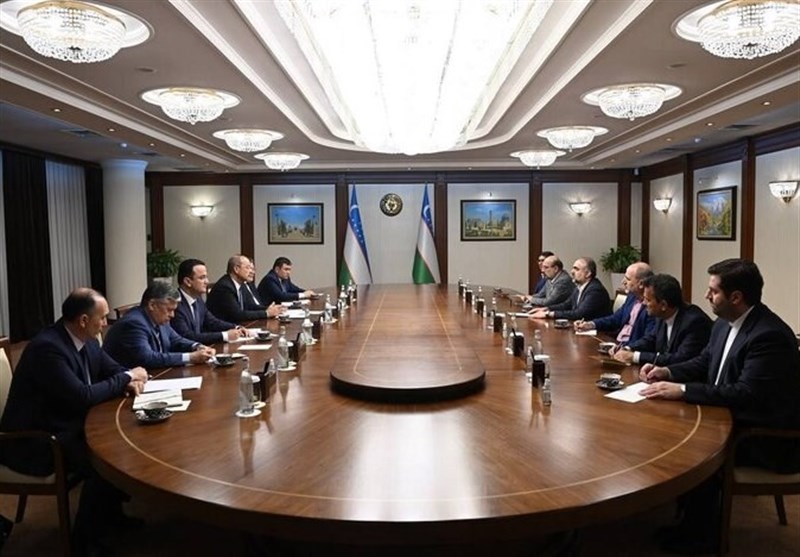 TEHRAN (Tasnim) – The value of trade between Iran and Uzbekistan is expected to reach $1 billion by the end of 2025.
The two countries inked two cooperation documents this week with the aim of increasing trade exchanges to $1 billion in the 2025 Outlook Plan.
The 15th edition of the Iran-Uzbekistan Joint Economic Cooperation meeting was held in the Uzbek capital of Tashkent on Wednesday, May 31.
The meeting was co-chaired by the caretaker of Iran's Ministry of Industry, Mine and Trade, Seyed Mehdi Niyazi, and Uzbekistan Minister of Industry and Trade Laziz Kudratov.
The two sides discussed cooperation in the fields of trade, industry, mining, agricultural, scientific, technological, tourism and cultural-sports cooperation as well as transport, oil and energy fields.
The caretaker of Iran's industry minister said that Iran is ready to cooperate with this neighboring country in the field of halal industry.
Planning to dispatch commercial envoys to Tashkent was another measure taken for the development of bilateral cooperation in all fields, the official added.
Emphasizing the special importance the government of Iran attaches to the development of cooperation with friendly states including Uzbekistan, Niyazi said that the two countries will expand their cooperation in various areas, particularly scientific and technological fields.
Also, it was agreed to hold a high-profile economic forum for Iranian and Tashkent businesspersons on the sideline of the upcoming visit of Uzbekistan's president to Iran.