Iran Says Only Home-grown Remedies Can Resolve Syrian Crisis
TEHRAN (Tasnim) – Secretary of Iran's Supreme National Security Council (SNSC) Ali Shamkhani on Tuesday stressed the need for a Syrian-Syrian approach to resolve the lingering crisis in that Arab country, saying the recent gains by the army has tipped the balance in favor of the government.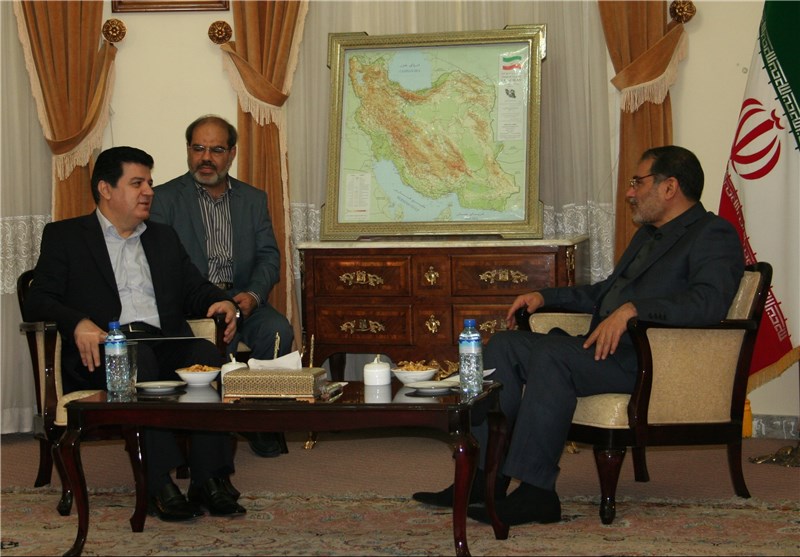 Shamkhani cited prevalence of terrorism and the crimes some terrorists groups have committed against the Syrian people as the main reason behind the schism that has appeared in the ranks of their supporters, and called on all sides to opt for political solutions for a crisis that has ravaged the country and killed more than 100,000 people.
In his meeting with the Syrian ambassador to Iran, Shamkhani who is also representative of the Supreme Leader in the SNSC added that the recent victories by the Syrian army against the rebels has tipped the balance in favor of the government, but emphasized that only diplomatic and political solutions that have the support of major stakeholders in the country can silence the guns and end the bloodshed.
"The global outlook to the Syrian developments has changed and increasingly attention is shifted to the will and want of people," Shmakhani added.
Syria's Ambassador Adnan Mahmoud presented a message from the Syrian National Security Office to Shmakhani , and appreciated the Islamic Republic's adopted stands and practical moves in support of the Syrian nation.
"To provide security and foodstuff for the people, the Syrian Army is mightily encountering the terrorists, but meanwhile the Syrian politicians are pursuing the diplomatic path and the political solutions," said the ambassador.
On Monday, Russian Deputy Foreign Minister Mikhail Bogdanov said Moscow regards Iran as its main partner in resolving the developments in the region, particularly the civil war in Syria.
The UN, US and Russia had been trying to convene the Geneva meeting by the end of November, although there are indications that it may not take place until at least next month.
The idea of a conference was first mooted in May, and in September UN Secretary General Ban Ki-moon announced a tentative date of mid-November after the Security Council passed a binding resolution on Syrian chemical weapons.
The UN says more than 100,000 people have been killed since the beginning of the unrest in 2011 which has now turned into a full-blown civil war. More than 2.2 million Syrians have fled to neighboring countries while an estimated 4.25 million have been displaced internally.