Iraqi Politician: Terrorism in Iraq Result of Foreign Intervention
TEHRAN (Tasnim) – A member of the Islamic Supreme Council of Iraq said recent unrest and terrorist attacks in his country are a result of foreign intervention, accusing some regional and trans-regional countries of trying to block the political trend in the Arab nation.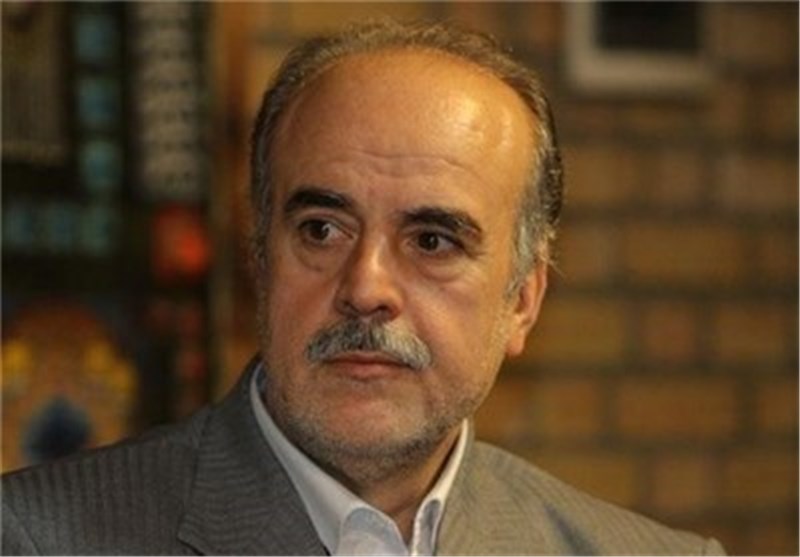 What the Iraqi nation is undergoing these days is the result of big and small plots hatched by its enemies who are bent on toppling the current government in Baghdad, said Majed al-Qamas in an interview with the Tasnim News Agency in Tehran on Saturday.
"The terrorist explosions in Iraq often occur after the country registers a political success, or reaches an agreement; for this reason, it can be assumed that what is going on in Iraq is a pre-planned move aimed at undermining the current government of the country," he said.
The Iraqi politician said that Nouri al-Maleki's government came to power in "free and fair elections by majority vote" and from the very beginning has tried to implement democracy, arguing that such achievements have drawn the ire of the enemies who wish to discredit and damage Iraq's new political system.
He then compared the current political system with the one during the rule of executed dictator Saddam Hussein, saying, "all evidence proves that deep changes have taken place in Iraq, and that such a phenomenon has raised the ire of the oppenents in the country."
"The fact that the Shiite are in power in the country for the first time is per se a very deep development in the political system of Iraq. Before this stage,despite the fact that they were in majority, they had been pushed to the periphery, were weak, isolated and deprived of their rights," added Qamas.
Violence has spiked in Iraq in this year to levels not seen since 2008. UN figures released recently show that, more than 7,150 civilians and 950 security forces personnel have now been killed since January.
Shiites who account for more than 65 percent of Iraq's population have come to political prominence only after the fall of Saddam, Iraq's ruthless dictator, in 2003. They were excluded from political power ever since the country gained its independence in 1932, but now they share political power with Sunnis and Kurds -- the latter have formed a semi-autonomous enclave of Kurdistan in the north of the country.
The Iraqi government asserts that violence is controlled from abroad and that some Arab countries are fomenting the unrest through arming and funding terrorist groups.
The ongoing civil war in Syria, with which Iraq shares a 600-km porous border, has exacerbated the security situation in Iraq.