Thai Opposition Meets to Decide on Election Boycott
December, 21, 2013 - 17:09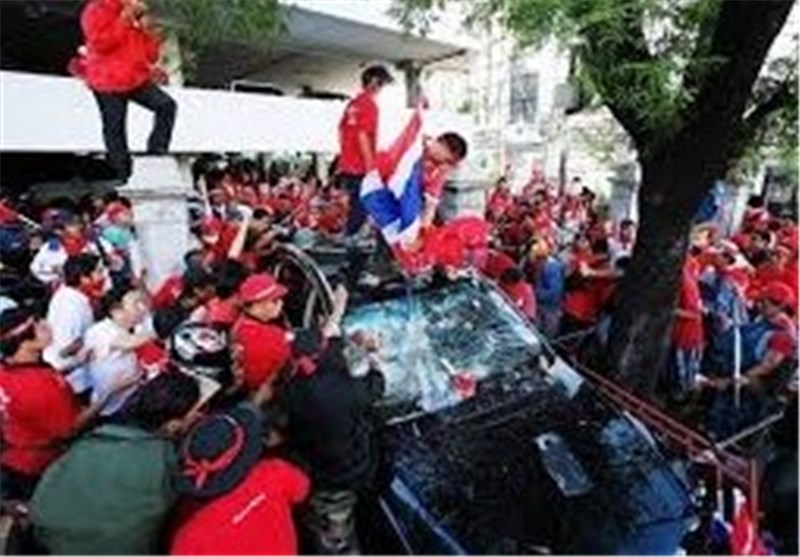 TEHRAN (Tasnim) - Thailand's main opposition party met on Saturday to decide whether or not to boycott a February election and join anti-government rallies seeking to scuttle the poll and force Prime Minister Yingluck Shinawatra out of office.
Yingluck called a snap election on December 9 to try to ease tensions as protests grew, but the movement against her is planning mass rallies at sites across the capital on Sunday and remains determined to bring her down.
Opposition Democrat Party lawmakers resigned from parliament this month to march with firebrand protest leader Suthep Thaugsuban, a deputy prime minister in the Democrat-led government that was trounced by Yingluck's Puea Thai Party in a 2011 election.
Many members support Suthep's call for reforms by an appointed "people's council" before any election is held and fear running in the poll could upset supporters, many of whom have joined the protests, Reuters reported.
Others, however, believe a boycott would damage the credibility of the party that is popular in the south and in Bangkok, but has not won an election in two decades.
Yingluck refuses to step down and remains in charge as caretaker premier. On Saturday she accepted reforms needed to be made, but only after the February 2 election.
"The government realizes that the country needs to be reformed. However, the reforms should run in line with democratic principles," Yingluck said in a televised address.
Yingluck's troubles escalated in November when her Puea Thai Party tried to push an amnesty bill that would have nullified the graft conviction of her brother and former premier, Thaksin Shinawatra, a tycoon at the heart of eight years of on-off political turmoil that has divided Thailand.