Iran's Zarif, EU's Ashton Discuss Resumption of N. Talks
TEHRAN (Tasnim) – Iranian Foreign Minister Mohammad Javad Zarif and European Union Foreign Policy Chief Catherine Ashton made a general assessment of the nuclear negotiations between Tehran and the six major world powers, and also discussed the proposed dates for resumption of the talks.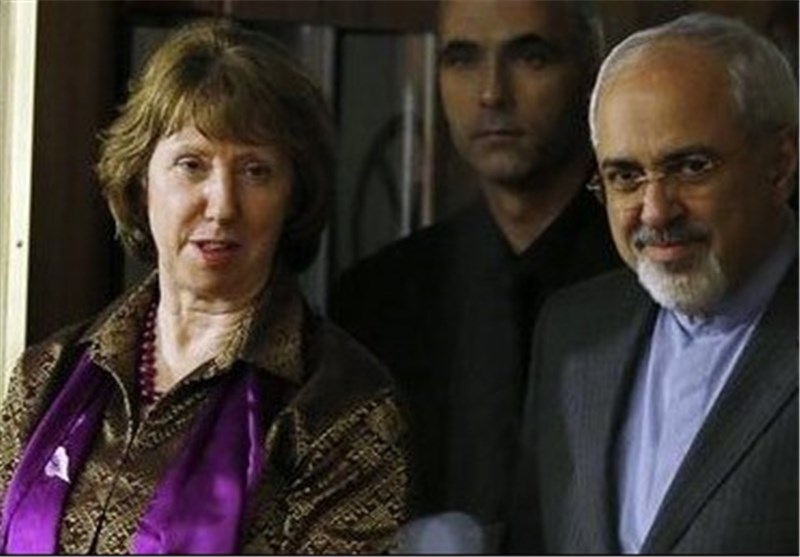 The bilateral meeting took place on Thursday on the sidelines of the 44th World Economic Forum in the Swiss city of Davos.
The two senior negotiators evaluated the latest developments in the talks between Iran and the Group 5+1 (the five permanent UN Security Council members plus Germany) over Tehran's peaceful nuclear program.
Tehran and the G5+1 (also known as P5+1 or E3+3) had on November 24 reached a six-month deal on Iran's nuclear program. The breakthrough deal, which has come into effect since January 20, stipulates that over the course of six months, Iran and the six countries will draw up a comprehensive nuclear deal which will lead to a lifting of the whole sanctions on Iran.
The European Union liaises with Iran on behalf of six world powers in diplomatic efforts related to Tehran's nuclear case.
In the Thursday meeting, Zarif and Ashton also discussed a number of proposed dates for the resumption of the nuclear talks, while both emphasized the necessity for further interaction to fix an exact date for the next round of negotiations.
Earlier on Tuesday, Iranian Foreign Ministry Spokeswoman Marziyeh Afkham had announced that Tehran and the group of six major world powers are gearing up to prepare the ground for the next round of nuclear talks, which aim for the eventual resolution of the West's standoff over Iran's peaceful nuclear program.
"The date of the negotiations will be announced subsequently," said Afkham at the time.