Ukraine's Opposition Plans New Protests
TEHRAN (Tasnim) - Ukraine's opposition is planning to new rallies amid concern about military intervention in the country's worst crisis since independence.
February, 02, 2014 - 11:19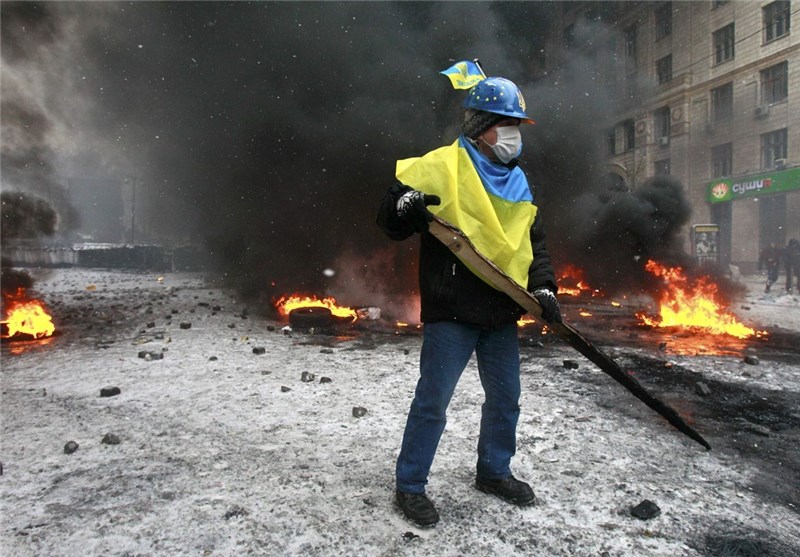 The rally, due to be held on Sunday in Independence Square in Kiev, will press for more concessions from the president, Viktor Yanukovich, including the immediate release of protesters and the formation of a new government.
The Automaidan movement, who leader Dmytro Bulatov earlier this week said he was abducted and tortured before being released, is planning a car convoy that will head towards the president's mansion.
The planned protests would come a day after a pan-European security conference in Munich, where the Ukraine protest movement gained the backing of the US and EU while Russia, the traditional influence in Ukraine, said such support was "double standards".
Yanukovich and his ruling Regions Party have passed a law granting an amnesty to activists arrested in more than two months of protests, sparked by his rejection of a partnership with the EU under Russian pressure in favour of a $15 billion bailout and gas supply discounts from Moscow, Al Jazeera reported.
Addressing the Munich conference, Vitali Klitschko, a former boxer turned Ukraine opposition leader, said: "I leave the conference stronger because I feel huge support from friends of Ukraine. Everyone is afraid that instability in one of the largest countries in Europe could bring instability to the whole region."
Differences between Russia and the West on Ukraine and Syria, where Russia backs President Bashar al-Assad, made for a chilly atmosphere on the Munich podium.