Yanukovich Arrest Warrant 'Issued' by Police
TEHRAN (Tasnim) - Ousted Ukrainian President Viktor Yanukovich is wanted by police for the "mass murder of peaceful civilians", according to a statement posted on the Facebook page of the country's acting interior minister.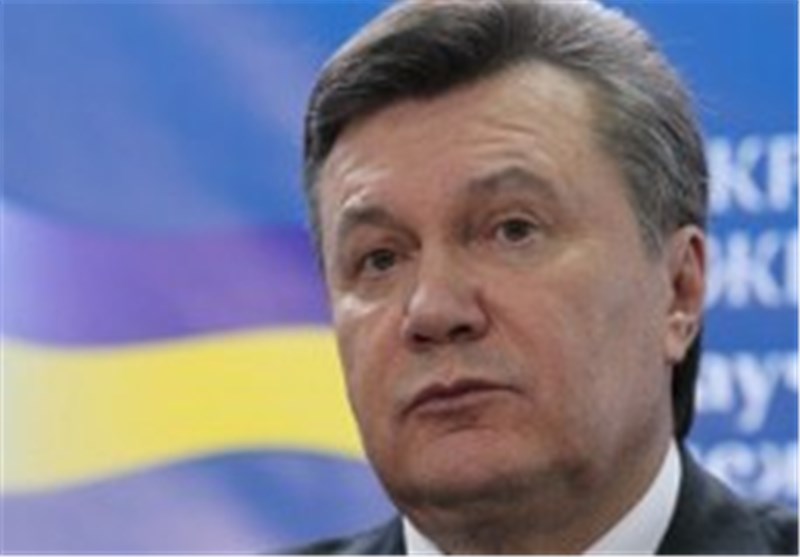 Arsen Avakov said on Monday that an arrest warrant had been issued for Yanukovich, who fled the capital Kiev on Saturday following months of bloodshed and political upheaval.
"A criminal case has been launched over the mass murder of peaceful civilians. Yanukovich and a number of other officials have been put on a wanted list," Avakov said in a statement posted on his Facebook account.
This statement has not been independently verified.
Reuters said that the former leader was last seen in a private residence in Balaclava, Crimea.
Meantime, Al Jazeera's Hoda Abdel-Hamid, reporting from Kiev, said there was confusion over the arrest warrant and of Yanukovich's precise whereabouts.
News of the warrant came as the country's acting president Oleksander Turchinov said the country was ready for talks with Russia to try to improve relations, but made clear that Kiev's European integration would be a priority.
Turchinov said that Ukraine's new leadership was ready to put Kiev-Moscow relations on a "new, equal and good-neighborly footing that recognises and takes into account Ukraine's European choice".
"Another priority ... is the return to the path of European integration," he said, in an address to the nation on Sunday.
Hours later, Russia recalled its ambassador in Ukraine to Moscow. "Due to the deteriorating situation in Ukraine and the need for a comprehensive analysis of the situation, the decision was made to recall the Russian ambassador to Ukraine for consultations in Moscow," the Russian foreign ministry said in a statement.