Washington to Continue Enmity towards Iran: FM
TEHRAN (Tasnim) – Iranian Foreign Minister Mohammad Javad Zarif cast doubt on whether the US administration's hostility towards Iran would end if Tehran's nuclear issue is resolved.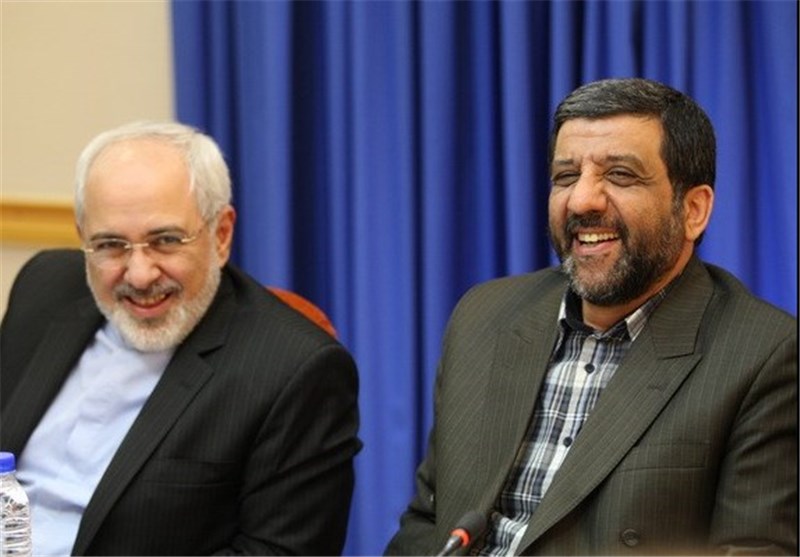 "The United States' age-old enmity with Iran will not come to an end even if the (Iranian) nuclear issue is resolved," Zarif said Tuesday in a meeting with the president and deputies of the Islamic Republic of Iran Broadcasting (IRIB).
The meeting discussed the latest developments in the nuclear negotiations between Iran and the sextet of world powers as well as ways to enhance professional coordination between the country's diplomatic apparatus and the IRIB.
Iran and the G5+1 wrapped up the latest round of negotiations in the Austria capital of Vienna on Thursday.
The next round of talks between the two sides, aimed at reaching a comprehensive deal on Tehran's peaceful nuclear program, will be held from March 17 to 20 in Vienna.
Zarif said the negotiations with the six world powers (also known as P5+1 or E3+3) are predicted to continue until June.
"At the end of the talks, all the unjust and cruel sanctions against Iran must be lifted and the Iranian nation's nuclear rights must be upheld," he stated, adding, "We, meanwhile, will prove that we, as always have maintained, have not been and will not be seeking to produce nuclear weapons."
The US, Israel and some of their allies falsely claim that Iran is pursuing non-civilian objectives in its nuclear energy program, with Washington and the European Union using the unfounded claim as a pretext to impose illegal sanctions on Iran.
Tehran strongly rejects the allegation over its nuclear energy activities, maintaining that as a committed signatory to the Non-Proliferation Treaty (NPT) and a member of the IAEA, it has the right to use nuclear technology for peaceful purposes.
Elsewhere in the Tuesday session, Deputy Foreign Minister for Legal and International Affairs Seyed Abbas Araqchi briefed the meeting on the nuclear negotiations and underlined the need for stronger and more extensive relations between the foreign ministry and the IRIB.