Algerian PM Calls for Bolstering Tehran-Algiers Ties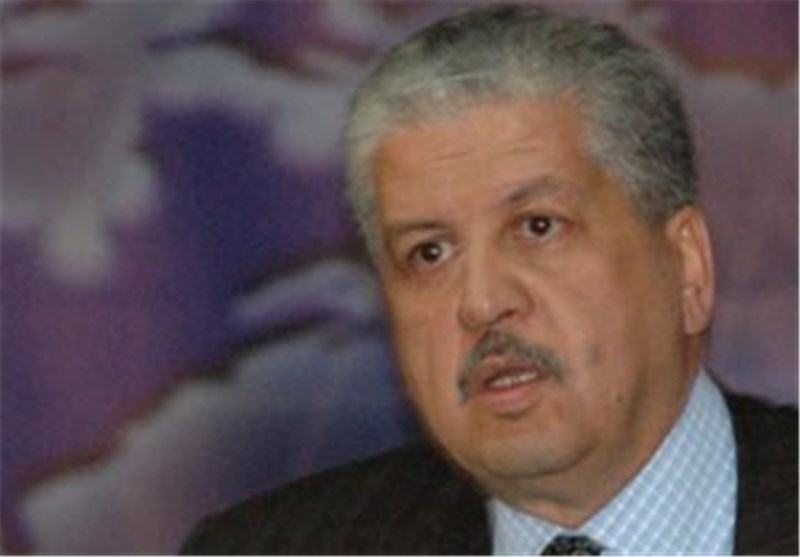 TEHRAN (Tasnim) – Algeria's Prime Minister Abdul-Malik Salal called for the expansion of bilateral relations between Tehran and Algiers.
In a meeting with Iranian Foreign Minister Mohammad Javad Zarif on Thursday, Salal hailed the growing trend of relations between Iran and Algeria and said there are no limits for the development of bilateral ties.
He also referred to Iran's major role in regional and international issues, and underlined that Algeria shares views with Iran in many areas.
Iran's foreign minister, for his part, said Tehran is prepared to upgrade relations with Algiers in different areas, especially in economic and trade fields.
Zarif also hailed Algeria's active role in the Non-Aligned Movement and its efforts for the peaceful resolution of the regional and international issues, especially the conflict in Syria.
Iran's top diplomat further underlined that the two countries have common views on many of the regional and international issues.
Zarif is in Algiers to attend the 17th Ministerial Conference of the Non-Aligned Movement. Heading a high-ranking delegation the Iranian minister arrived in the African country on Tuesday to explain the Islamic Republic's views on the international issues at the meeting.