Atletico Madrid Signs Saeid Ezzatollahi
TEHRAN (Tasnim) - Iranian teenager Saeid Ezzatollahi signed a five-year contract with Spanish giant football club Atletico Madrid on Wednesday.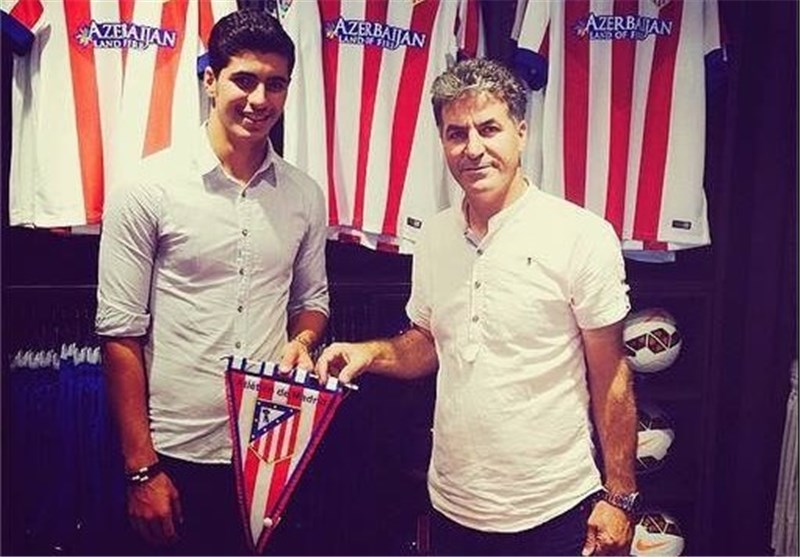 Ezzatollahi was Iran's captain in the 2013 U-17 World Cup in UAE.
He joined Malavan in 2012 and made his debut for the Iranian team at age 15.
Ezzatollahi will play for Atletico Madrid B in Spanish third league as well as Atletico Madrid U-19.
"I am very happy to be here and I want to be the Atletico Madrid's first Iranian player. I also thank my coaches who helped me in the previous years," Ezzatollahi told the Tasnim news agency.
"I cannot play in Atletico Madrid Until October since I am not 18-year- old. I will miss some Atletico Madrid's matches in the UEFA Champions League," the Iranian midfielder added.
"Atletico Madrid coach Diego Simeone has permitted me to participate in the main team's training camp to see me in person," Ezzatollahi said.