Tehran: No New Deals on Iran-Pakistan Pipeline
TEHRAN (Tasnim) – Iran's Ministry of Oil dismissed on Tuesday recent reports by a Pakistani media outlet on new agreements between Tehran and Islamabad on Iran-Pakistan (IP) gas pipeline.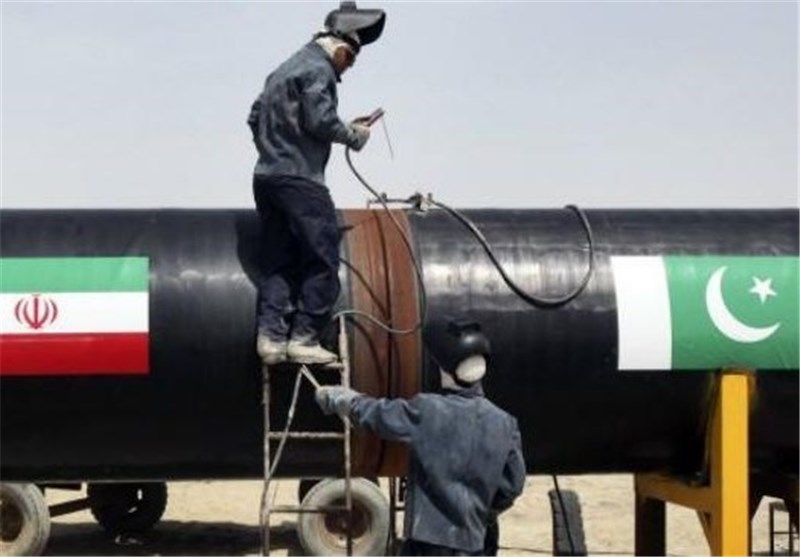 According to a statement sent to the Tasnim News Agency, Iranian oil ministry stressed that the high-ranking Iranian and Pakistani officials have held talks over the implementation of gas sale agreement between the two neighboring countries, but no new deals have been made.
"While underscoring the significance of gas trade contract between Iran and Pakistan and the determination of officials in both countries to implement it in due time, we deny recent reports by some media outlets alleging that new agreements have been made," the oil ministry said.
The Pakistani Minister of Petroleum Shahid Khaqan Abbasi has also rejected the reports, it added.
The statement released by the oil ministry came as a Pakistani news website reported that Iran has offered Pakistan to pay for its gas imports through a third party to bypass the banking sanctions imposed on Tehran.
The IP gas pipeline is designed to help Pakistan overcome its growing energy needs at a time when the country of over 180 million people is grappling with serious energy shortages.
The final construction phase of the pipeline was inaugurated on March 11, 2013. Iran has already built 900 kilometers of the pipeline on its soil.
Pakistan, however, has fallen short of constructing the 700-kilometer part of the pipeline on its territory.