Senior Army Commander: Iran Turns Yasir into Suicide Drone
January, 06, 2015 - 10:21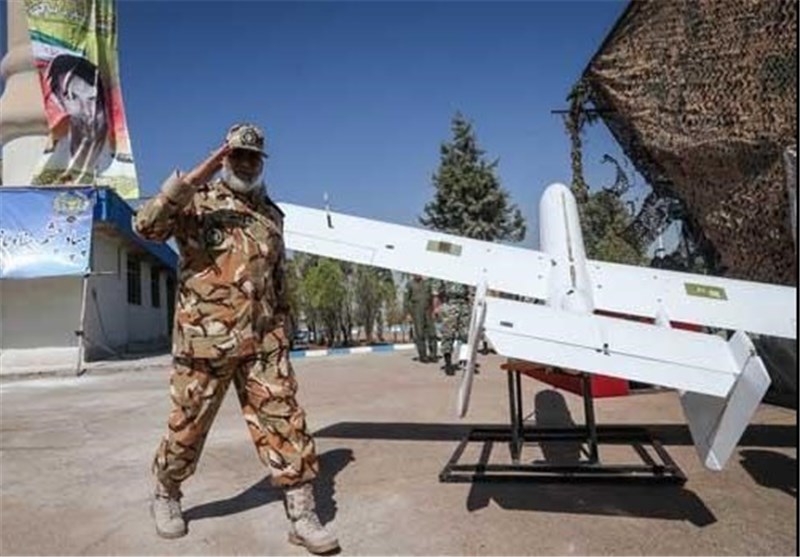 TEHRAN (Tasnim) – A ranking Iranian military commander said the Army Ground Force has adapted Yasir, an indigenous Unmanned Aerial Vehicle (UAV), to launch suicide attacks on the enemy targets.
Lieutenant Commander of the Iranian Army Ground Force General Kiomars Heidari told reporters in Tehran on Monday that Yasir was employed as a suicide drones in a recent wargame.
He said some of the suicide drones in the military exercises were of a type known "Ra'ad 85".
The commander added that two or three other models could also be adapted to perform suicide operations.
During the large-scale military drills in south and southeast of Iran, held in the last week of 2014, the Army Ground Force flew suicide drones.
"The (suicide) drone can be used for hitting the aerial and ground targets and can carry out an attack when it identifies a suspicious target," Army Ground Force Commander Brigadier General Ahmad Reza Pourdastan told reporters when the exercises were in progress.
The Ground Force's plan to use such type of drones dates back to September 2013, when Pourdastan said his forces manufactured Ra'ad 85.
"This drone is like a mobile bomb, and is capable of destroying fixed and mobile targets," the commander said at the time.
In the same month, the Ground Force said it has mass produced the Yasir drone, which is said to enjoy high flight capability.
In recent years, the Islamic Republic has made great headway in aerospace industries, particularly the acquisition of the technology to manufacture indigenous drones.