Iraq Says US-Led Coalition Not Doing Enough against ISIL
January, 15, 2015 - 14:01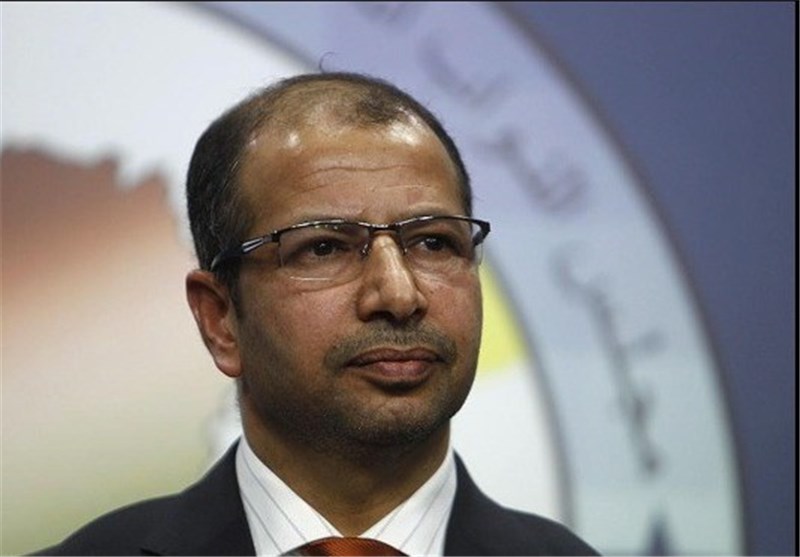 TEHRAN (Tasnim) – Iraqi parliament speaker told President Barack Obama's envoy that the US-led coalition battling the Islamic State of Iraq and the Levant (ISIL) needs to do more to help Iraq defeat the terrorists controlling large areas of the north and west of the country.
Salim al-Jabouri said he delivered the message in a closed meeting with retired US Marine General John Allen, who visited Baghdad this week for talks with Prime Minister Haider al-Abadi's government.
"Until now our feeling is that the international support is not convincing," Jabouri told Reuters in an interview on Wednesday. "We might see participation here or there, but it is not enough for the tough situation we are passing through."
ISIL fighters swept through north Iraq last June, seizing the city of Mosul in a lightning offensive and approaching the capital Baghdad as Iraq's army disintegrated.
The ISIL terrorist group claims as an independent state the territory of Iraq and Syria, with implied future claims intended over more of the Levant, including Lebanon, occupied Palestine, Jordan, Cyprus, and Southern Turkey.
The terrorists' advance was contained by volunteer forces allied to the Baghdad government and Kurdish Peshmerga fighters, backed by US-led air strikes. US soldiers who withdrew from Iraq in 2011, eight years after invading to overthrow Saddam Hussein, have also returned to help re-train Iraqi forces.
But Jabouri, one of Iraq's most senior politicians, said he told Allen that the international community must "activate its role" because Iraq feels that, despite air strikes and other assistance, it is fighting largely on its own.