US President Extends Iran Sanctions for One More Year
TEHRAN (Tasnim) – US President Barack Obama extended existing sanctions on Iran for one more year despite certain progress in Tehran's actions to curb its controversial nuclear energy program.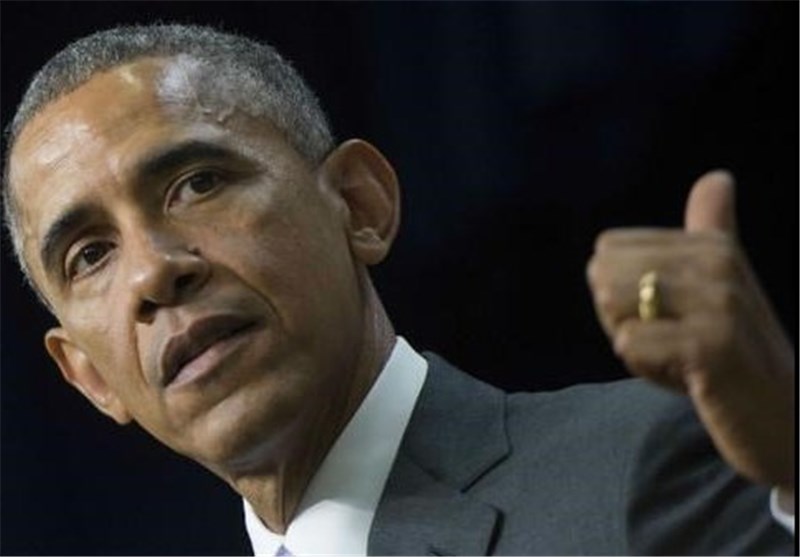 "…certain actions and policies of the Government of Iran continue to pose an unusual and extraordinary threat to the national security, foreign policy, and economy of the United States," Obama said on Wednesday in a notice to the Congress published by the Office of the Press Secretary.
"Therefore, in accordance with section 202(d) of the National Emergencies Act (50 U.S.C. 1622(d)), I am continuing for 1 year the national emergency with respect to Iran declared in Executive Order 12957," Obama wrote.
The US President also stressed the importance of the negotiations on the Iranian nuclear program between Tehran and the G5+1 group of international mediators comprising the United States, Russia, Germany, Britain, China and France, Sputnik reported.
Obama referred to the Joint Plan of Action between the Group 5+1 (the five permanent UNSC members plus Germany) and Iran that went into effect on January 20, 2014 as "the first time in a decade that Iran has agreed to and taken specific actions that stop the advance and roll back key elements of its nuclear program."
Suspecting that Iran was developing nuclear weapons under the guise of a civilian program, the United States declared a national emergency with respect to Tehran on March 15, 1995 and renewed it every year since.
In November 2013, Tehran and world powers agreed to reach a long-term comprehensive deal with Tehran guaranteeing the peaceful character of its nuclear activities in exchange for lifting of sanctions imposed against Iran. The deal must be agreed upon before July, 2015.
Iran has frequently emphasized the peaceful nature of its nuclear energy program and reassured the world that it has nothing to hide regarding its civilian atomic program.
In its reports, the International Atomic Energy Agency reconfirmed that there has been no diversion of Iran's nuclear material.