Israeli Arson Attack: Palestinians Call for 'Day of Rage'
TEHRAN (Tasnim) – Palestinian activists have called for a "Day of Rage" following the death of Reham Dawabsha, the mother of an 18-month-old toddler who was burned alive in an arson attack carried out by Israeli settlers in July.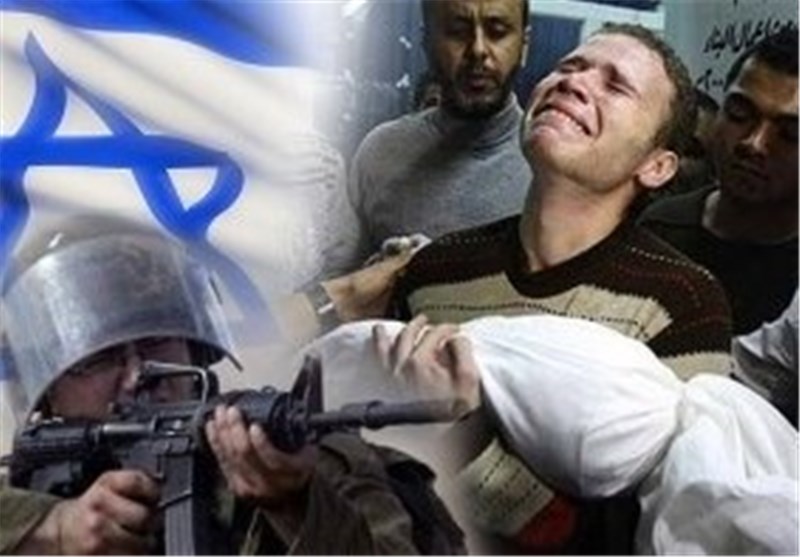 In the charred concrete remains of the home in Duma where the Dawabsheh family used to live, a group of schoolgirls wrote messages on the wall.
"I love you, my teacher," wrote one girl. Another simply wrote the name "Reham" inside of a heart.
Reham Dawabsheh, a 27-year-old teacher, died in hospital on Sunday night after suffering burns to more than 80 percent of her body in a July arson attack, which was allegedly carried out by Israeli settlers, Al Jazeera reported.
The attack also killed Reham's husband and their 18-month-old son, while another son, four-year-old Ahmed, remains in hospital. With second-degree burns covering 60 percent of his body, Ahmed's chances of survival are slim, burn experts say.
Razan Maher, 15, said she and her classmates cried at the start of the school year because Reham was not there.
"She was always smiling and laughing; she never wanted to upset anyone. She loved teaching us," Maher told Al Jazeera.
As friends and family gathered on Monday at the home of Reham's mother-in-law before her burial, the atmosphere was one of shock and despair.
Reham's sister, Alia, said she heard the news in the middle of the night.
"I felt like a creature without a soul. I felt like a crazy person," she told Al Jazeera. "Reham was like the moon. I called her 'the moon'. She was kind and very sweet with us. When I look at the moon, I remember her."
Palestinian activists have called for a "day of rage" on Friday in response to the tragic developments.
According to the United Nations' Office for the Coordination of Humanitarian Affairs, Israeli settlers have perpetrated at least 142 attacks against Palestinians in occupied East Jerusalem and in the West Bank since the beginning of 2015.
In addition to the settler violence, more than 25 Palestinians have been killed this year by Israeli security forces using live ammunition in disputed circumstances.
The day of the Duma attack, Laith al-Khaldi, 15, from the village of Jifna, near Ramallah, was killed by Israeli soldiers after throwing stones at a nearby Israeli military tower during protests that followed the death of 18-month-old Ali Dawabsheh.
"They could have arrested him," Samar al-Khaldi, Laith's mother, told Al Jazeera. "Even if they felt the need to shoot him when he presented no threat to them - why didn't they shoot him with rubber bullets? Or if they wanted to use live ammunition, why didn't they shoot him in his legs and then arrest him?"