Army Commander: Iran Ready to Wipe Out Israel in Case of Military Encounter
September, 22, 2015 - 13:28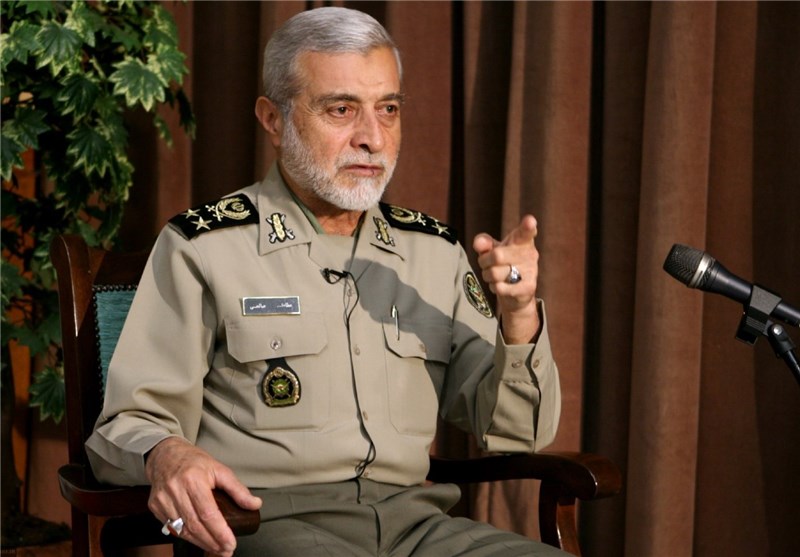 TEHRAN (Tasnim) – Iran's Army commander on Tuesday voiced the country's eagerness to face down Israel militarily and destroy the regime even sooner than the next 25 years, a period that Supreme Leader of the Islamic Revolution Ayatollah Seyed Ali Khamenei has recently cited.
"We will annihilate Israel for sure," Major General Ataollah Salehi told reporters on the sidelines of military parades in Tehran, held to commemorate the start of the Sacred Defense Week.
"We are also eager that Israel take (military) action against us sooner, so that we would mark the destruction (of Israel) earlier than the 25 years that has been pledged," the top commander added.
Major General Salehi noted that annihilation of the Tel Aviv regime by Iran will even rid the "US nation" of the Israeli influence.
Earlier this month, Ayatollah Khamenei slammed Israel as a fake regime, saying some Zionists have described the conclusion of talks on Iran's nuclear program as something that has eased Tel Aviv's concerns about the Islamic Republic for 25 years.
"But we tell them (the Zionists) that you will basically not witness the 25 years from now, and by God's grace, nothing called the Zionist regime will exist in the region (by then)," the Leader said on September 9.