Iran's President, Italian PM Urge Joint Efforts against Terrorism
TEHRAN (Tasnim) – Iranian President Hassan Rouhani made a phone call to Italian Prime Minister Matteo Renzi to discuss a range of issues, including the postponement of his planned trip to Italy and Friday's terrorist attacks in the French capital of Paris.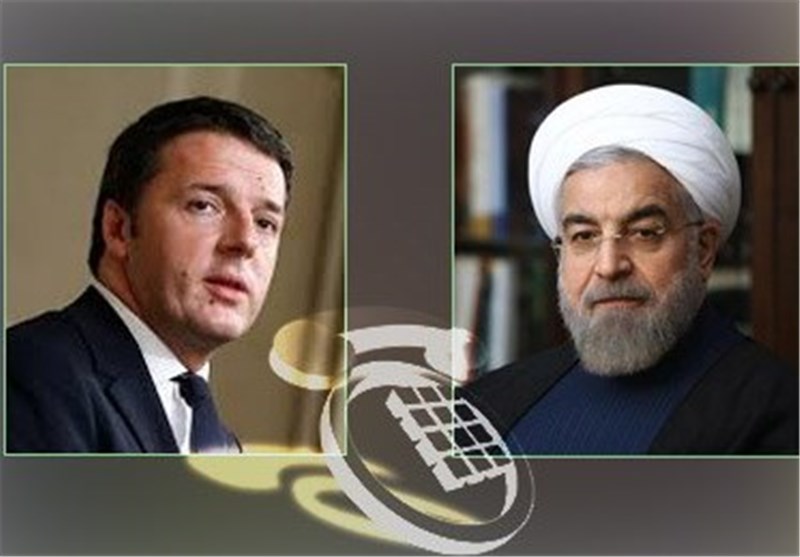 In the telephone conversation on Saturday, Rouhani pointed to the coordination between the Iranian and Italian foreign ministers over his state visit to Rome, expressing the hope that the trip will be made in "a more appropriate time" in the future.
He further pointed to the terrorist attacks in Paris on Friday evening and called for concerted efforts to fight against terrorism in the world.
Renzi, for his part, emphasized that Italy is looking forward to the Iranian president's trip, expressing the hope that the visit would be made as soon as possible.
He also stressed the need for jointly fighting against terrorism.
Rouhani postponed his planned official visits to France and Italy a day after the string of terrorist attacks in the French capital.
Late on Friday, a string of coordinated attacks in and around the French capital left at least 127 people dead and some 200 others injured.
A state of emergency has been declared in the European country shaken by the horrific attacks.