Number of Hate Crimes against Muslims Triple in UK Since Paris Attacks
TEHRAN (Tasnim) – In the weeks following November 13 the number of registered Islamophobic incidents rose from 24 to 76, according to figures provided by the Metropolitan Police.
December, 06, 2015 - 13:46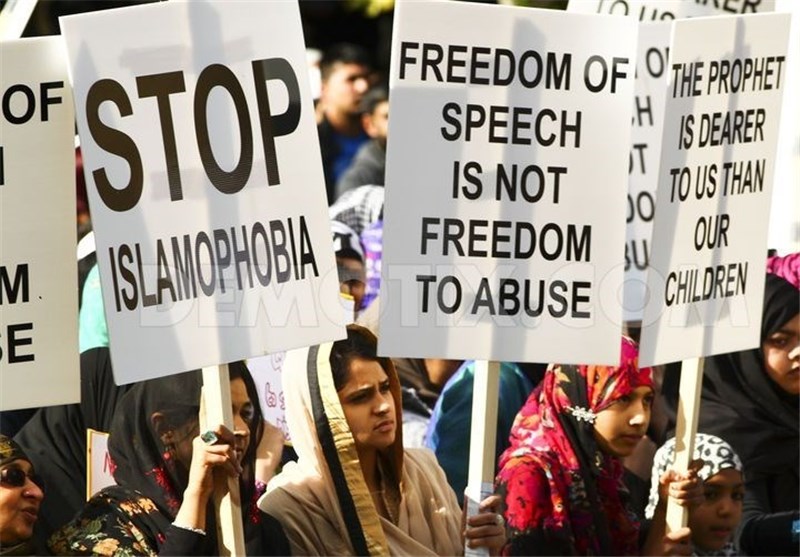 Media Director of the Muslim Association of Britain, Khalil Charles, told Radio Sputnik that Muslims have been seen "an easy target to blame" by some Londoners after the the Paris tragedy.
"It is a direct response to what happened in Paris," he said. "Britain has been affected by that. And of course the people from the far-right to others who have problems with the Muslim community in this country feel it's an easy target to blame."
Charles said it's not only Muslims living in London who suffer from these attacks, as there have been reports about hate crime incidents in other places throughout the United Kingdom, especially in the north in Birmingham and Manchester, where Muslim communities are sizable.
He added that the figures provided might not reflect the total picture because many incidents were either unreported in the past or were not taken seriously.
"It's been pressure for the Muslim community themselves to actually get the Metropolitan police and other police authorities around the country to take this sort of crime seriously and up until now these crimes were going unreported," he explained.
"The good thing we have to say now is that people are more willing to report these crimes. And they are been taken far more seriously than they have been in the past."
Charles praised Muslim communities, The Muslim Engagement of Development pressure group in particular, for their persistence in pushing for these figures to be reported and included as part of crime figures in the rest of the country.
He noted a positive shift in attitude toward anti-Muslim crimes, saying that people of other faiths have been trying to defend the victims and make sure the incidents are reported to the authorities.
"We are fortunate so far that people have responded and helped," he said.
Charles also expressed hope that Muslims won't have to change their lifestyles under pressure from these attacks.
"It'll be a very sad day if people thought that they couldn't be who they were, couldn't reflect their religious practices," he said.
Charles added that, unfortunately, these "cowardly" attacks mainly target the most vulnerable people in the Muslim community. Young women are being pushed, insulted, and harassed in shopping malls.