Any Aggressor to Get Iran's Harsh Response: Commander
January, 02, 2016 - 13:09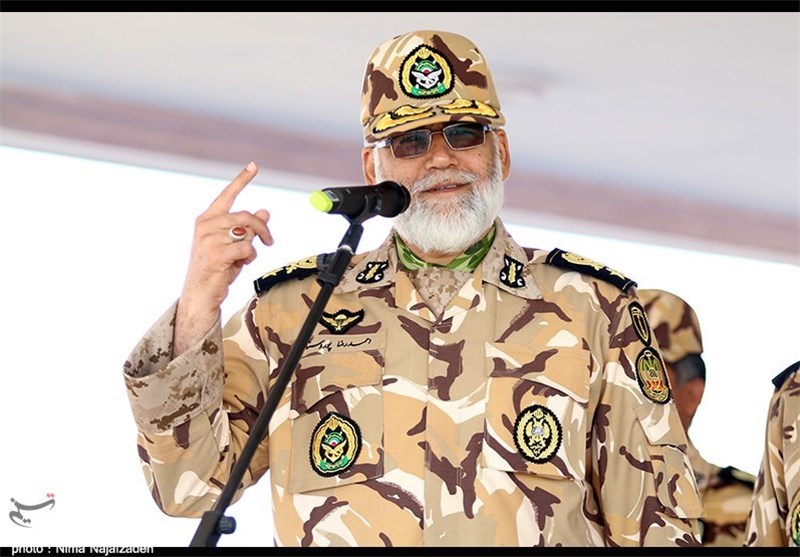 TEHRAN (Tasnim) – Commander of Iran's Army Ground Force reaffirmed on Friday that the Armed Forces would strike a crushing blow to anyone daring attack the country.
Addressing a cultural ceremony in the southwestern city of Ahvaz on Friday, Brigadier General Ahmad Reza Pourdastan underlined that the Iranian military forces' level of preparedness is so high they will never face a surprise attack.
If anyone were to invade the Iranian territories, they would receive a very crushing response from the country's Armed Forces, he added.
Earlier in 2015, Iran's Army Commander Major General Ataollah Salehi highlighted the Armed Forces' high preparedness to defend the country against any possible hostile moves.
"The mighty army of the Islamic Iran enjoys the ability and power to show prompt response to any kind of unwise movement in the region, especially against our dear country of Iran," Salehi underscored.
Iran has repeatedly assured other nations that its military might poses no threat to other countries, saying that the Islamic Republic's defense doctrine is entirely based on deterrence.