Advanced Russian Spy Plane Now in Syria
February, 18, 2016 - 12:42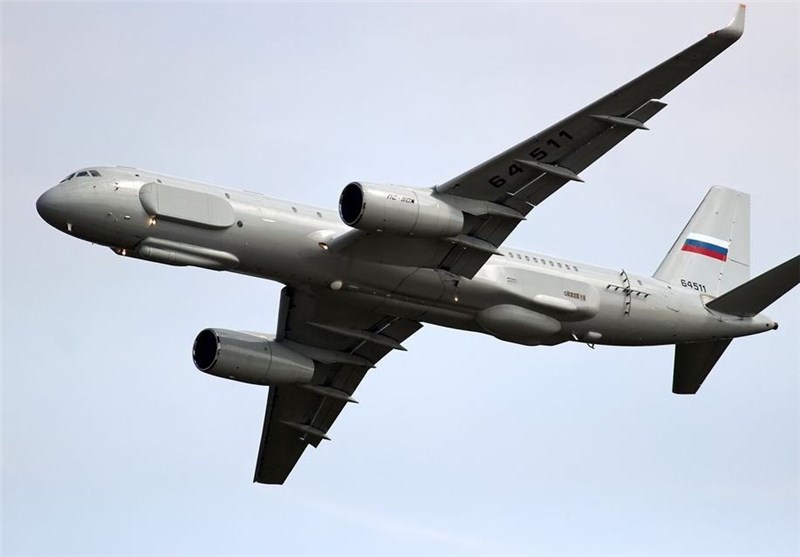 TEHRAN (Tasnim) – For the first time, Russia has deployed to Syria what is believed to be one of its most advanced reconnaissance and surveillance aircraft.
The aircraft, known as the TU-214R, arrived at the Syrian airbase in Latakia in the last several days, according to a US official on Wednesday.
The move comes as Moscow has stepped up airstrikes in northwest Syria, dropping as many as 100 bombs a day, according to US estimates, CNN reported.
The Russian plan to send the aircraft to Syria was first reported by The Aviationist website, which tracks military aircraft worldwide.
It noted the aircraft is capable of using its radars and sensors to track hidden or camouflaged targets. The US official declined to discuss the aircraft's specific capabilities, but underscored that the US believes its sensor suite is highly-advanced.
The Aviationist described the plane as an "advanced spyplane" with "all-weather radar systems and electro optical sensors that produce photo-like imagery of large parts of the ground."
It also can monitor electronic signals and communications of enemy forces. With that type of capability, it could also potentially give the Russians greater ability to monitor US aircraft in Syria, the US official said.