IRGC Test-Fires Long-Range Ballistic Missiles in Drill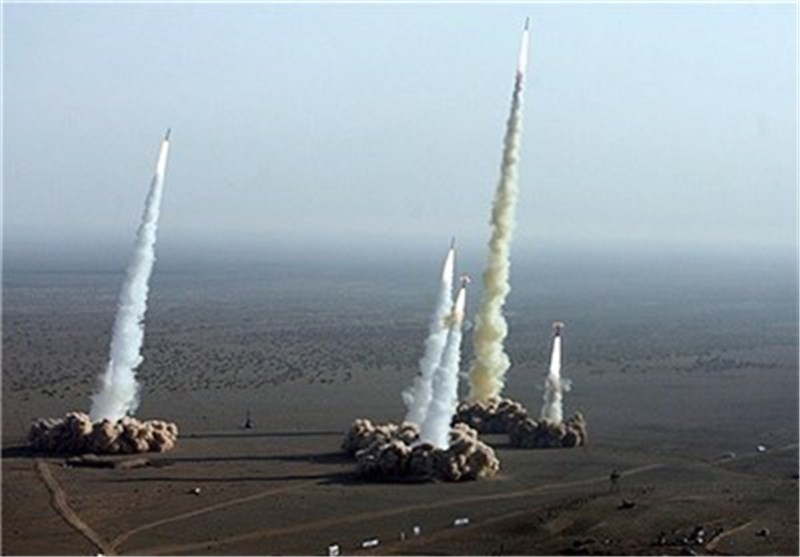 TEHRAN (Tasnim) – The Islamic Revolution Guards Corps (IRGC) has launched ballistic missiles with ranges of 300 to 2,000 kilometers in a military exercise over the past days, a top commander said.
Different types of ballistic missiles with ranges of 2,000 km, 800 km, 500 km and 300 km have been launched in recent days as part of the ongoing drills staged by the IRGC, codenamed 'Might of Velayat', IRGC Aerospace Force Commander Brigadier General Amir Ali Hajizadeh said on Tuesday.
A broad range of Iranian missiles have streaked across the sky over the past days, he added.
According to the commander, a missile fired from a silo on Tuesday morning has successfully hit a target at a distance of 700 kilometers.
Hajizadeh noted that the exercise is aimed at boosting the IRGC missile capabilities and finding ways to upgrade its missile bases.
The missile drill has been in progress for a couple of days, but its final stage kicked off on Tuesday in different parts of the country.
According to the IRGC, the exercise is meant to demonstrate Iran's might and sustainable security in light of unity, convergence, empathy and harmony.
Iranian officials have already made it clear that the country's military program, including the routine exercises and test of new missiles, will not be hampered by anything, including a recent nuclear deal with the Group 5+1 (Russia, China, the US, Britain, France and Germany), which took effect on January 16.