Iran's Greco-Roman Wrestlers Snatch Three Golds at Paris International
TEHRAN (Tasnim) – Three Iranian Greco-Roman wrestlers won gold medals in the final day of the Paris International.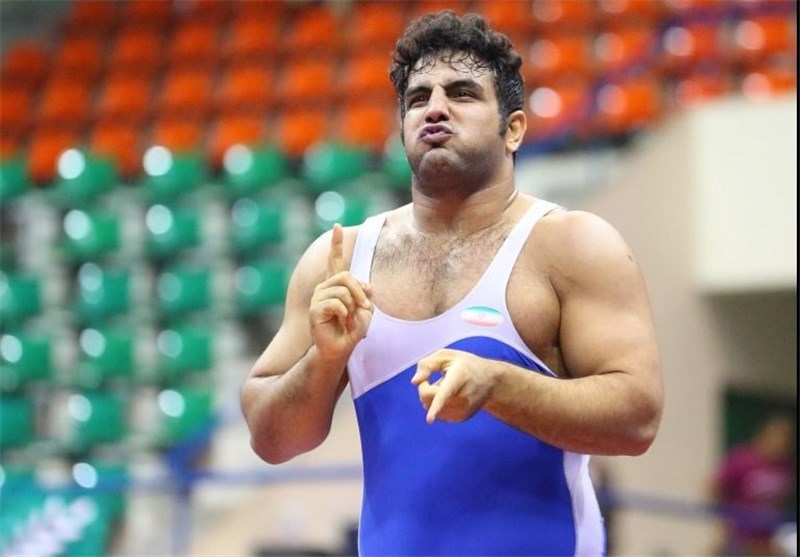 Iran's Mohsen Hajipour defeated Mirambek AINALUGOV (KAZ) in the 59-kg final, 8-0.
Ramin Taheri (IRI) edged Peter NAGY (HUN) 3-1 for the 80-kg gold. Taheri currently sits at No. 11 in the World rankings.
Amir Ghasemi Monjazi from Iran dominated his two bouts on the day en route to the 130-kg gold medal.The 19th ranked wrestler in the World won 9-0 over Oskar MARVIK (NOR) in the championship match.
Iran's Aliakbar Heidari in 98kg had seized a bronze medal in the first day of the competition in Paris's Olympic Center.
Greco-Roman 59 kg
Gold – Mohsen HAJI POUR (IRI) df. Mirambek AINALUGOV (KAZ) by TF, 8-0
Bronze – Bagylan ZHAKANSHA (KAZ) df. Miczal TRACZ (POL), 6-0
Bronze – Zhanserik SARSENBIYEV (KAZ) df. Tigran GALUSTYAN (FRA), 6-3
Greco-Roman 80 kg
Gold – Ramin TAHERISARTANG (IRI) df. Peter NAGY (HUN), 3-1
Bronze – Alex KESSIDIS (SWE) df. Dragutin DUKIC (FRA), 1-0
Bronze – Daulet ZHAXYLYKOV (KAZ) df. Anis GHARBI (FRA), 4-1
Greco-Roman 98 kg
GOLD: Felix BALDAUF (NOR) df. Pontus LUND (SWE), 5-1
BRONZE: Aliakbar HEIDARI (IRI) df. Mélonin NOUMONVI (FRA) by Injury Default, 0-0
BRONZE: Daniel MILLER (USA) df. Robert ERSEK (HUN) by TF, 9-0
Greco-Roman 130 kg
Gold – Amir GHASEMIMONJAZI (IRI) df. Oskar MARVIK (NOR) by TF, 9-0
Bronze – Ferenc ALMASI (HUN) df. Eric FADER (USA) by TF, 8-0