Iran's Zarif: Israel Only Regime in Middle East Possessing Nukes
February, 18, 2017 - 10:18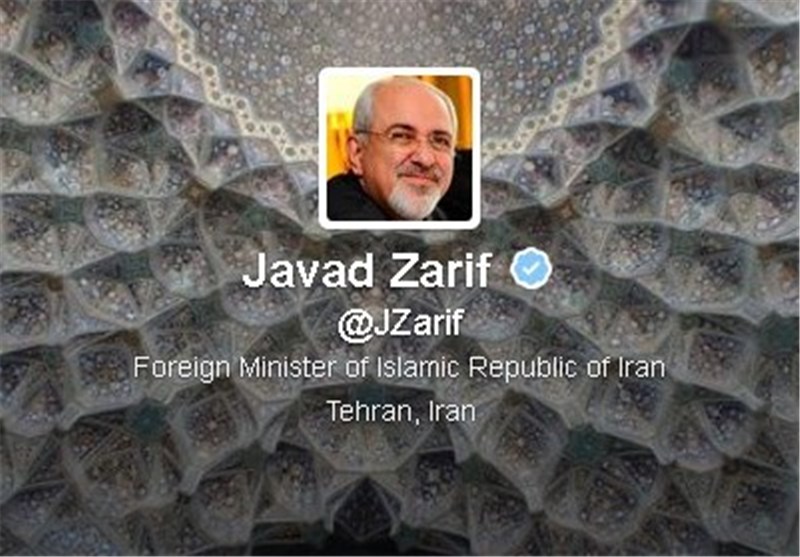 TEHRAN (Tasnim) – Iranian Foreign Minister Mohammad Javad Zarif rejected the recent allegations against Tehran's peaceful nuclear program by the Israeli regime as "fake news", saying that Tel Aviv is the only regime in the Middle East region that possesses nuclear arsenals.
"The only regime in ME with nukes, ICBMs & a history of aggression whines about Iran's means of defense," Zarif said on his twitter account late on Friday.
"Fear-mongering hype is fake news," the Iranian top diplomat added.
Israeli Prime Minister Benjamin Netanyahu, in his visit to the US, said Tel Aviv and Washington have a mission to confront what he called "the threat of a nuclear Iran".
Iran, one of the original states to sign the Non-proliferation Treaty, completed its Safeguards Agreement with the IAEA in 1974. Areas covered include the application and implementation of safeguards, materials control, provision of information to the IAEA, and the non-application of safeguards to nuclear material to be used in non-peaceful activities.
The Islamic republic has been a major proponent of a nuclear-weapons-free Middle East, whose efforts and those of other regional countries have been hampered by Israel, which is thought to be in possession of a sizeable nuclear weapons arsenal.
Israel is believed to possess anywhere from 75 to as many as 400 nuclear weapons, including thermonuclear weapons in the megaton range. Israel has never confirmed or denied being in possession of the arms in line with its policy of "nuclear ambiguity."