IRGC's Advanced Rockets Successfully Test-Fired in Military Drills: Commander
February, 20, 2017 - 17:36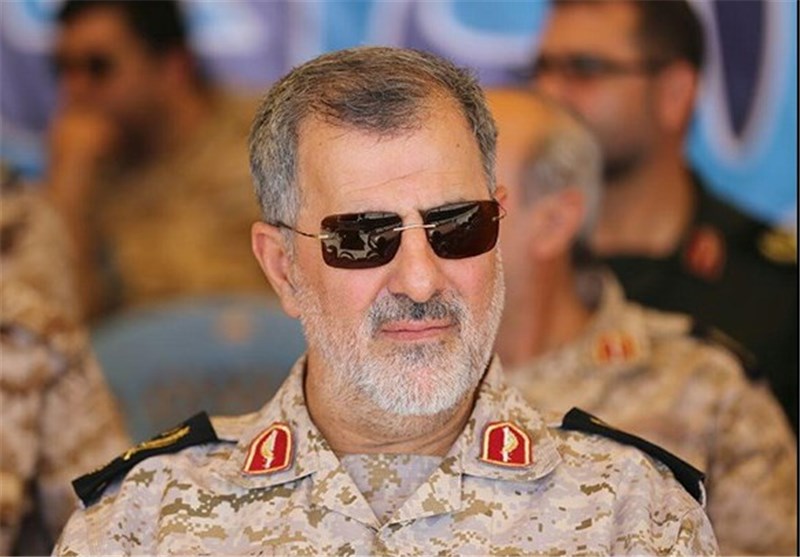 TEHRAN (Tasnim) – Commander of the Islamic Revolution Guards Corps (IRGC) Ground Force Brigadier General Mohammad Pakpour announced that during today's war game in central Iran, the advanced and smart rockets of the IRGC were successfully test-fired.
"Today, various classes of smart rockets with pinpoint accuracy were successfully test-fired, which showed the power of the Islamic Republic of Iran," Brigadier General Pakpour told reporters on Monday.
The commander further emphasized that the message of the military drills is that the IRGC Ground Force is ready at any time to stand against any foreign threats.
The first phase of the three-day war game codenamed "Payambar-e Azam 11 (The Great Prophet)" kicked off in Dasht-e Kavir on Monday morning under the motto of "Presentation of Power and Sustainable Security".
Various units of the IRGC Ground Force have participated in the military drills, including the artillery, air defense, drone, infantry and air force units.
In the first phase of the war game, the positions of the mock enemy were hit by advanced and smart rockets with pinpoint accuracy.
Iran's Armed Forces hold routine military exercises throughout the year.
The Islamic Republic has repeatedly assured other nations, especially neighboring states, that its military might poses no threat to other countries, stating that its defense doctrine is based on deterrence.