Most Murders in Recent Riots in Iran Suspicious: Top General
January, 10, 2018 - 16:53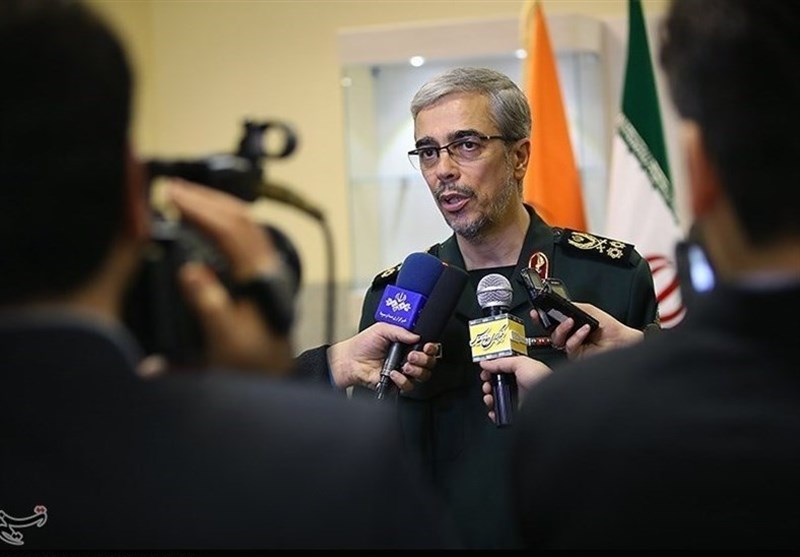 TEHRAN (Tasnim) – Chief of Staff of the Iranian Armed Forces Major General Mohammad Hossein Baqeri warned of enemy plots to blame the government for the deaths in recent riots, most of which, he said, occurred in suspicious circumstances.
Speaking to reporters in Tehran on Wednesday, Major General Baqeri denounced US allegations against Iran over deaths in the recent riots and said the US, which itself is a symbol of oppression of people and has a long record of barbarism and crimes against humanity, has no right to accuse a nation whose officials are elected by the people.
"Certainly, such stances by such a country (the US) are quite ridiculous given its record of barbarism, and the whole world knows this," the commander added.
He further emphasized that in the riots over the past weeks, none of the security forces carried combat weapons to deal with the demonstrators.
Major General Baqeri also said that most cases of the deaths in the riots are suspicious because those killed have been shot from behind and the shootings have taken place in unknown areas.
In late December, peaceful protests over economic problems broke out in a number of Iranian cities, but the gatherings turned violent when groups of participants, some of them armed, vandalized public property and launched attacks on police stations and government buildings.
Security forces say many rioters arrested in the recent unrest have been trained by the MKO terrorists or had links with the Takfiri terrorist groups.
Following the unrest, people held several demonstrations across the country to condemn the violent riots and acts of vandalism, and voice support for the Islamic Republic's Establishment.
Iranian officials maintain that people have the right to stage protests to express their opinions as long as rallies comply with the legal conditions.