120 Aftershocks Jolt Western Iran, Five People Injured
KERMANSHAH (Tasnim) – One hundred twenty aftershocks, including two measuring more than 4 on the Richter scale, have struck Iran's western province of Kermanshah since Thursday, which led to five minor injuries.
January, 12, 2018 - 14:18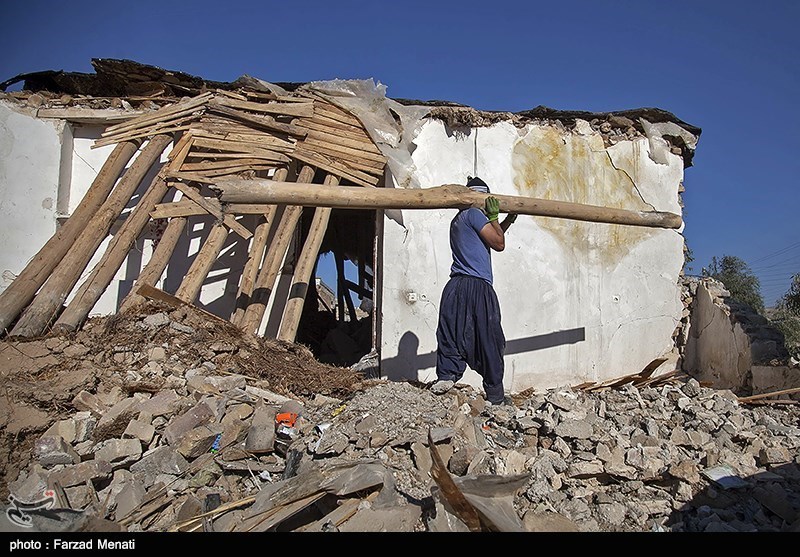 According to Tasnim dispatches, two earthquakes, measuring 4.2 and 4.5 rattled the western city of Soumar near the common border with Iraq on Friday.
The two quakes were among 120 aftershocks that have jolted the region since Thursday morning, when a strong 5.6-magnitute earthquake happened at 10:25 am (local time).
Speaking to the Tasnim News Agency, Director General of the Kermanshah Province's Crisis Management Center Reza Mahmoudian said as of Thursday night, five people have been injured in the aftershocks in the city of Gilan-e-Gharb.
On November 12, a 7.3-magnitude quake hit Kermanshah, killing more than 620 people and injuring around 10,000 others, mainly in the city of Sarpol-e Zahab and the nearby villages.
Iran is one of the most seismically active countries in the world, being crossed by several major fault lines that cover at least 90% of the country.
The deadliest quake in Iran's modern history happened in June 1990, devastating many areas in the northern province of Gilan and killing around 37,000 people.
In 2003, a magnitude 6.6 earthquake in the province of Kerman flattened the historic city of Bam, killing more than 26,000 people.