AFC Futsal Championship: Iran Beats Iraq
TEHRAN (Tasnim) – Iran defeated Iraq 5-3 to win Group C of the 2018 AFC Futsal Championship on Tuesday.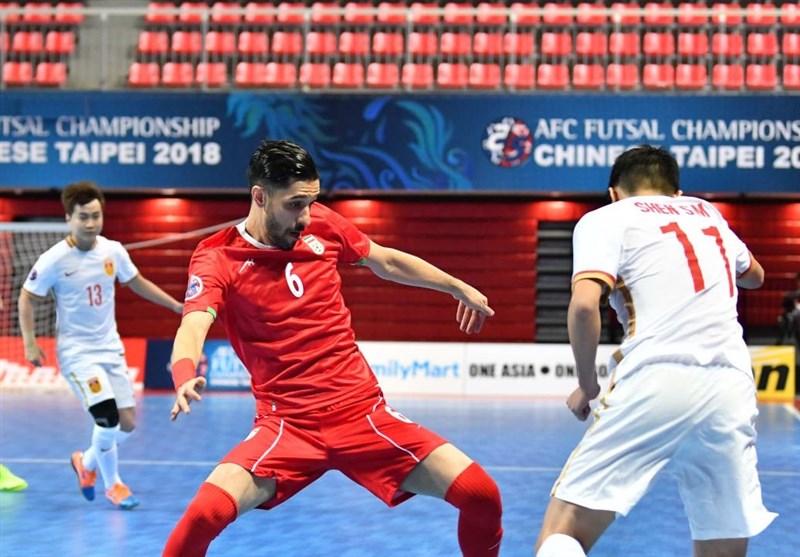 Hossein Tayebi (two goals), Ali Asghar Hassanzadeh, Moslem Oladghobad, and Farhad Tavakoli scored for Team Melli at the University of Taipei Gymnasium in Taipei.
Waleed Khalid and Firas Mohammed (two goals) scored for the Iraqi futsal team.
Iran had already defeated Myanmar and China respectively.
Mohammad Nazemasharieh's team will face Group D runner-up on Thursday.
The 15th edition of the AFC Futsal Championship is being held in Chinese Taipei from Feb. 1 to 11.