Iranians Flock to Streets after World Cup Win against Morocco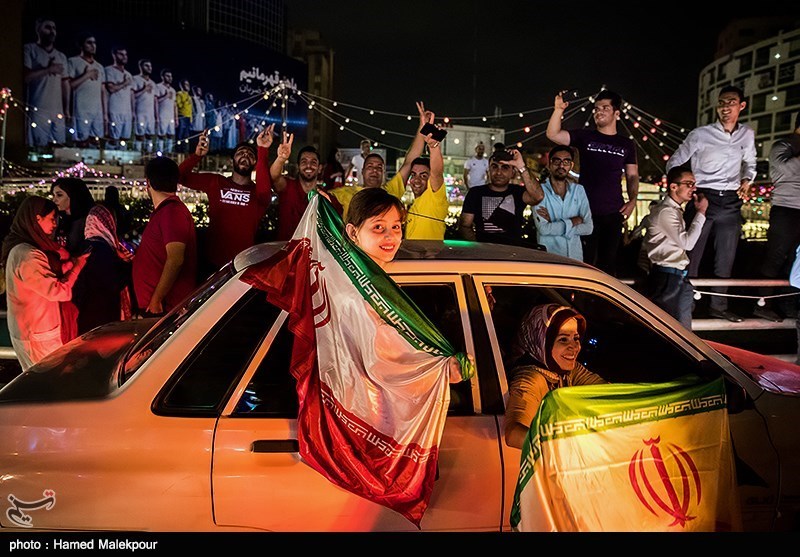 TEHRAN (Tasnim) – Jubilant Iranians took to the streets on Friday evening to celebrate the national football team's victory against Morocco in its first match in the World Cup 2018 in Russia.
After the national football team's 1-0 win in its World Cup opener against Morocco in Russia's St. Petersburg, Iranian people poured into the streets nearly in all cities to celebrate Team Melli's second victory in the history of World Cup games.
Iranian boys won the opening game with an own goal in added time, when Morocco's Bouhaddouz dove for a header and the ball went unerringly into the corner of his own net.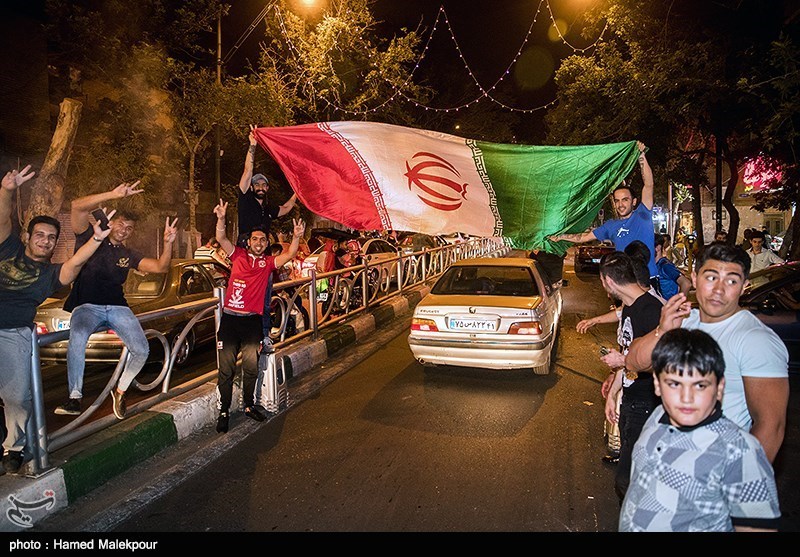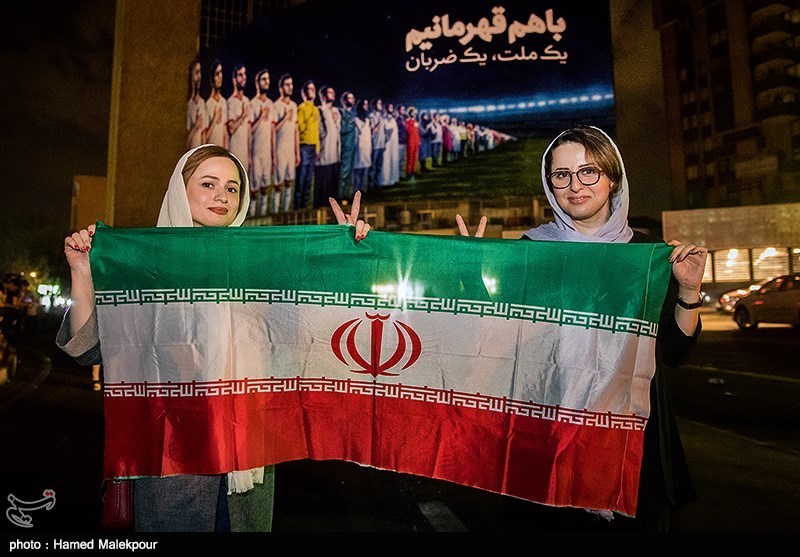 Both teams engaged in a great deal of physical play, and numerous players from both sides hit the turf with injuries throughout.
Though Iran now has three points in Group B, it will have difficult tasks ahead of Spain and Portugal in the days ahead.
Iran will meet Spain in Kazan on June 20 and face Portugal in Saransk five days later.