Alireza Beiranvand Says His Background Drives Him Forward
TEHRAN (Tasnim) – Iran national football team goalkeeper Alireza Beiranvand says his background is always the motivation that drives him forward to progress more and more.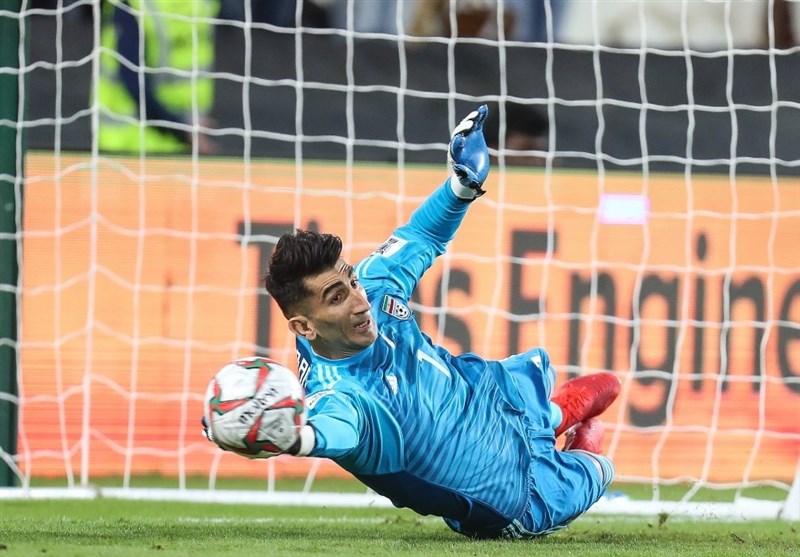 Go back 12 months and few people across Asia, let alone the world, knew the name Alireza Beiranvand.
Then just 25, the lanky shot-stopper had established himself as the number one goalkeeper for both club and country, but it was at last year's FIFA World Cup in Russia that Beiranvand really made his name, saving a penalty from Cristiano Ronaldo and thrusting his name into the international spotlight.
He saved an early penalty against Oman in the 2019 AFC Asian Cup and helped Team Melli advance to quarter-finals with a 2-0 win over its rival.
"Let me tell you a funny story. Before the World Cup, a (fake) video was published in which Cristiano Ronaldo was lining up against me, and I felt there was some harsh criticism, with people joking that he would score numerous goals past me," Beiranvand told AFC Quarterly recently.
"This was one of the things that came into my mind when he was getting ready to take the penalty. I also thought of my tough background and how much it would mean to me to save one of his penalties," he added.
"I have lived a hard life and have had some very difficult moments; nobody knew me when I left home and came to Tehran," Beiranvand explained.
"I used to have trials at different clubs to try and prove that I was good enough to offer a professional contract. But I also needed somewhere to sleep at nights, so because of that I worked in restaurants and at carwashes, for example, to be able to afford it."
"Now I have the chance to play against the best footballers in the world, like at the World Cup in Russia, and live a nice life with my family and teammates. I think this is the result of the hard work I put in when I was younger," the Persepolis coach added.
"I'd say half of my dreams and wishes have already come true, but my background is always the motivation that drives me forward to progress more and more. The only thing that I was thinking about were my dear people," he said after the match.
"I sincerely wanted to make them happy, because when you get to this stage, everyone watches the game. It's one game, if you lose it, you're eliminated. I knew people were praying, and I could only focus. Thankfully, I was able to help my team, and make my people happy," Beiranvand concluded.